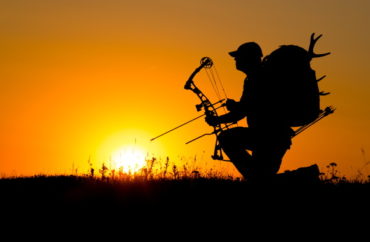 University of Pennsylvania officials are stalling approval of a student hunting club at the Ivy League institution, ostensibly over COVID health concerns, according to documents published this week.
The Foundation for Individual Rights in Education released memos that show administrators have effectively denied the student club official recognition by dragging their feet.
FIRE said it's "viewpoint discrimination" and called on the school to "promptly process the students' application for recognition" in a news release published Wednesday.
The students first sought official recognition for their Hunting, Archery and Shooting Club in March 2020 to "promote sustainable conservation, marksmanship, and ethical hunting practices through education and training," FIRE reported.
But the students' application continues to languish in limbo one year later, "even as other groups receive approval," the foundation reported.
"Penn claims that due to the 'nature of the group's mission' it cannot make an approval decision until the university returns to normal operations," the foundation reported.
"A delayed approval means that the club cannot use university resources to fundraise, advertise, or grow its membership as an official Penn student organization. Nor can the club host virtual events or activities as a registered student group," FIRE reported.
"By continuing to deny registration, Penn prevents the group from meaningfully participating within the Penn academic community."
The student leader seeking to launch the club told FIRE that regardless of the pandemic, "it's been over a year [and] we have watched other clubs be approved during this time and we'd like to be treated equally."
Read FIRE's news release here.
IMAGE: Penn students criticized, belittled for starting a pro-life club
IMAGE: Zoran Orcik / Shutterstock
Like The College Fix on Facebook / Follow us on Twitter