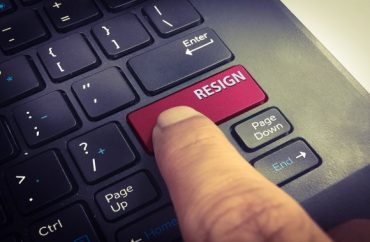 Professor had previously argued that 'all cultures are not equal'
The ongoing controversy surrounding University of Pennsylvania professor Amy Wax continued on the school's campus this week when a trustee of the university resigned after Wax was barred from teaching first-year courses.
Paul Levy, a trustee emeritus and overseer of Penn's Law School, resigned on April 6 "over recent actions taken against Penn Law School professor Amy Wax," according to the student newspaper The Daily Pennsylvanian. 
The university recently stripped Wax of her first-year courses due to her commenting that she had never "seen a black student graduate in the top quarter" of Penn's law school class. The school claimed that Wax had "violated law school policy by divulging student grades," though it does not appear that Wax divulged any specific grade about any specific student.
Wax has been a target of protest since last year when she wrote an op-ed in which she lamented the "breakdown of the country's bourgeois culture."
"All cultures are not equal. Or at least they are not equal in preparing people to be productive in an advanced economy," she argued in the piece.
In his letter, Levy said that the university's treatment of Wax was "unacceptable."
"Preventing Wax from teaching first-year students doesn't right academic or social wrongs. Rather,you are suppressing what is crucial to the liberal educational project: open, robust and critical debate over differing views of important social issues," Levy wrote to university president Amy Guttmann.
"A serious error has been made; please reconsider this illiberal ban on Wax's pedagogy," he added.
Though Wax was booted from her first-year classes, she will be receiving an award this week from the National Association of Scholars.
The Peter Shaw Award, which Wax will receive at a ceremony tomorrow, recognizes "exemplary writing on issues pertaining to higher education and American intellectual culture."
Read The Daily Pennsylvanian's report, along with Levy's letter, here.
MORE: Professor who argued 'all cultures are not created equal' targeted for removal from teaching law class
IMAGE: Shutterstock.com
Like The College Fix on Facebook / Follow us on Twitter