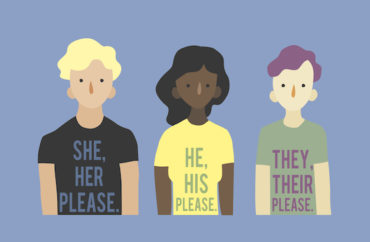 The Pennsylvania Department of Education website tells teachers that, if they have any uncertainty, "it's always best to ask" about a student's preferred pronouns.
It also notes some students may use gender-neutral pronouns such as "ne, ve, ze/zie and xe."
Fox News.com reports the definitions used on the DOE website regarding "gender diversity" come from Carrie Kilman, an "editor and storyteller" and "writer and activist" according to her Linkedin profile and Learning for Justice respectively.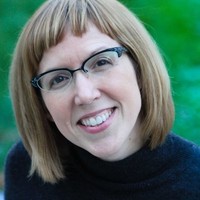 Kilman (pictured) defines "gender identity" as "how we feel about our gender in our hearts and minds" and says it's a "faulty concept" that only two genders exist.
She also claims children as young as three years-old "are capable of identifying as gender-fluid."
The DOE website further features a "lesson guide" for teachers in grades 3-12 on how to hold a "gender-neutral day." The guide states "students should pick two to three ways they will reject gender stereotypes for the day, and the teacher should make specific commitments to challenge gender norms in the classroom," according to the report.
When Fox News Digital spoke with several Pennsylvania moms about the DOE website, they weren't happy:
"This is grooming of our children," said parent, a chair at the PA Economic Growth PAC, Veronica Gemma. "[W]hen it comes to sexuality, whatever they identify as, that's their personal business. And it's not academics. It doesn't belong in the classroom."

"They need to focus on the terrible reading scores in this state, the terrible math scores in this state… [Instead,] they're focused on indoctrinating this next generation to change the fabric of our country," she added. …

"As a Pennsylvania parent, I'd like to know what qualifies them to all the concept of biological gender as faulty?" said a mother named Megan Eileen.

"As a mom, my children know who they are and they were created in God's image. So God created a man and a woman and that's it. There's only two genders," said Gemma.

"Why do they feel that it's appropriate to teach this to a third-grader? It's not appropriate. So many children in Pennsylvania are struggling with grade competencies, particularly after the long COVID-19 mitigation disruptions," Eileen said.
The Pennsylvania DOE told Fox News that "The children who attend our schools represent the diverse backgrounds and cultures of our commonwealth, and that includes Pennsylvanians with various gender identities and expression. It is incumbent upon us to support ALL learners, and make them ALL feel welcome in their schools and communities."
MORE: Middle schoolers charged with Title IX violation for using 'incorrect pronouns'
MORE: 'We cannot give in': Professor who won battle over trans pronouns speaks out
IMAGE: Alice Che / Shutterstock.com
Like The College Fix on Facebook / Follow us on Twitter