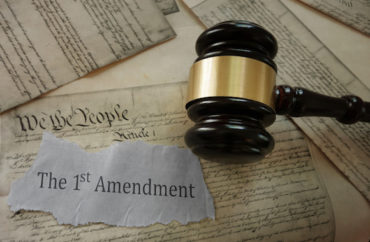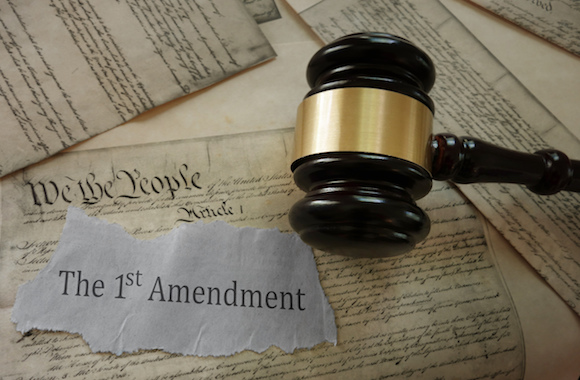 A school district in Pennsylvania has "temporarily relieved" a teacher after a photo revealed he was among those present at Wednesday's protest in Washington, DC.
But the Allentown School District will not say if the teacher merely was among those marching in protest of the Electoral College vote, or if he participated in the storming of the Capitol Building.
In a Thursday message posted to the district website, Superintendent Thomas Parker wrote "We understand that many members of our community are upset by the image. At the same time, the district has an obligation to respect the First Amendment rights of our staff and students.
"Because of the emotion and controversy stirred by the events of January 6, 2021, the teacher has been temporarily relieved of his teaching duties until the School District can complete a formal investigation of his involvement."
Parker and the district refused to identify the teacher and where the (allegedly) offensive image was shared, according to The Morning Call. District Solicitor John Freund said that "only after knowing all the facts can the district make a decision that balances First Amendment rights with the higher standards set for public school teachers."
Freund noted those "higher standards" are spelled out in the Pennsylvania public school code which point out "teachers' duty not to participate in or advocate un-American or subversive doctrines."
A post on a Facebook page dedicated to Allentown School District matters allegedly shows the picture(s) which touched off the controversy. The Fix omitted the individual's name from the images as no official identification has yet been confirmed.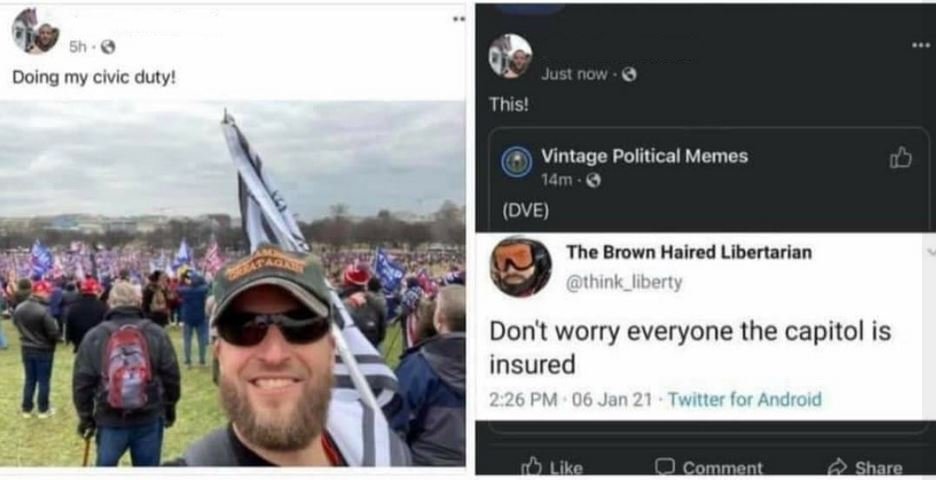 If the photo at left is what was "offensive," it appears the district has little legal justification for suspending or terminating the teacher's employment. More problematic is the affirmation of the "insured" statement at right, despite it appearing to be a play on the rationalizations for destructive Black Lives Matter protests.
In a Morning Call op-ed, Paul Muschick notes "we shouldn't cast judgment" until the exact circumstances of the teacher's activities are known.
No one should lose their job for peacefully protesting, regardless of how volatile the topic may be. And President Donald Trump and his quest to overturn the election certainly is volatile. …

While district officials have good reason to be concerned about the teacher's role, they also should be concerned about the message they are sending to their students.

With the district teaching the First Amendment, it should be honoring it.

The Pennsylvania Department of Community and Economic Development says exceptions to the state's at will employment system include employees who have an employment contract or "statutory right that provides otherwise."

I'm curious how the Allentown teachers union feels about the situation. My call to the union wasn't immediately returned Friday afternoon.
Read the Morning Call article and full Muschick op-ed.
MORE: Allentown teacher leads student walk-out protest
IMAGES: zimmytws / Shutterstock.com; Facebook screenshot
Like The College Fix on Facebook / Follow us on Twitter