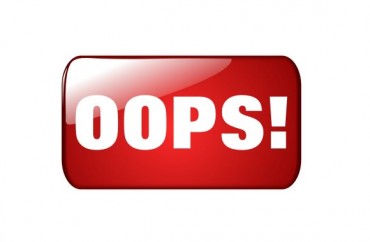 The Gwinnett County, Georgia, community was in shock last weekend after members of one its high school marching bands spelled out a racially offensive term during a performance.
During the halftime show at a football game last Friday, four members of the Brookwood High School marching band used instrument covers to spell out the slur "COON." The covers typically are used to spell out the school mascot name "BRONCOS."
The initial reaction was what you'd expect: outrage and calls for the culprits to be expelled.
While some reports failed to note (or just outright ignored) a significant piece of information — the race of the student suspects — the Atlanta Journal Constitution did not. All four students are racial minorities: two black, one Hispanic, and one Asian.
Totally SHAMEFUL! Sorry all my Brookwood parent/friends. This school did not need to give me ANOTHER reason to dislike them. This one is REAL! https://t.co/QKcqy8nPIR

— Diane J Brown, Ed.S (@Diane_BrownEdS) November 5, 2018
"This shows a need for conversations about race," said Marlyn Tillman, founder of a Gwinnett County advocacy group. "What propelled this? What lack of self-worth must these students have to do this?"
Brookwood Principal William Bo Ford Jr. stated in a letter home to parents that all four students "knew what was going to happen and knew what they were spelling out during the halftime show."
The students […] told administrators that they thought what they did would be funny. Ford added that the kids knew it was a racist term and was not acceptable. Two other students were involved with the Friday night incident, but lied to school officials about what happened, they will also be punished.

"I am hurt and disappointed in these students and their actions that have stunned our community. As you all know, this is not who we are. Brookwood is proud to be an inclusive and accepting school community," wrote Ford. "This is a teachable moment for all of us, and students need to be aware that their actions and words have consequences."

Some community members are in agreement this ought to be used as a teachable moment.

"What happened here is a microcosm of what's going on nationally," said Penny Poole, president of the Gwinnett NAACP chapter. "These kids created a hostile environment and for (the students) to be so bold and brazen and unashamed is telling. They need to really know it won't be tolerated."
Ford said the students would face punishment but did not indicate what it would be. A commenter to the AJC story claims they've already been suspended.
MORE: NAACP uses hate crime hoax to lambaste school for racism
MORE: 'Non-white' HS student admits to racial slur, 'White Lives Matter' graffiti
IMAGE: Shutterstock.com
Like The College Fix on Facebook / Follow us on Twitter