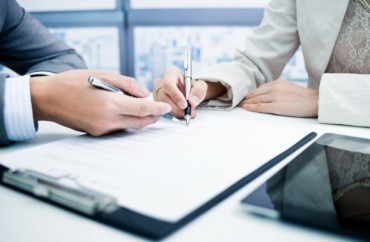 A petition calling for the Harvard Institute of Politics to cut all ties with a Republican U.S. representative who supported President Trump's effort to challenge the Electoral College vote currently has around 700 signatures.
According to The Crimson, New York's Elise Stefanik noted in a press release one week ago that she had planned to object to "certain contested electors" at Wednesday's vote count.
The petition claims Stefanik's actions "undermined democracy and the Constitution" by "improperly challenging" the 2020 election results. But according to its creator, the mob that stormed the Capitol Building was the real impetus behind the petition, something which Stefanik strongly denounced.
"[W]e thought let's try to get her off [the IOP]"," said Megan Corrigan, Harvard class of 2016. "This is someone who should not have any legitimacy at this point, and Harvard is lending her legitimacy."
Corrigan said the petition is a "bipartisan" effort, noting a whole two former Harvard Republican Club presidents had signed it.
IOP President Menatallah Bahnasy said the decision to oust Stefanik "has yet to be 'fully articulated.'"
Zachary R. Werner '22 said he supported the removal of Stefanik from her position within the IOP because of her contribution to the "conspiracy theories" that led to Wednesday's protest.

"I believe this is the first petition I've ever signed in my two and a half years at Harvard pretty much for any purpose," he said. "I'm not for banning people from campus that you disagree with, but the difference here is that Representative Stefanik has engaged and put forth these — there's no other word but — conspiracy theories."

"I think, especially in light of today's events, it's just clear how damaging these conspiracy theories can be," Werner added.

Jaden D. "J.D." Deal '23 also condemned Stefanik's actions and advocated against giving her a platform within the IOP.

"Students don't need a 'both sides' of this issue, and they don't need to hear from somebody that is actively challenging the election results," he added.
Stefanik said in a statement that last Wednesday was a "tragic day for America" and that she "fully condemn[ed] the dangerous violence and destruction that occurred."
"The perpetrators of this un-American violence and destruction must be prosecuted to the fullest extent of the law," she said.
The legislator is but the latest example of academic "canceling" due to an association with the Trump administration. College Fix Assistant Editor Matt Lamb explains:
MORE: Rep. Stefanik says outdated regulations are crushing her generation
MORE: Harvard activists want restrictions on Trump alumni teaching, speaking
IMAGE: Shutterstock.com
Like The College Fix on Facebook / Follow us on Twitter