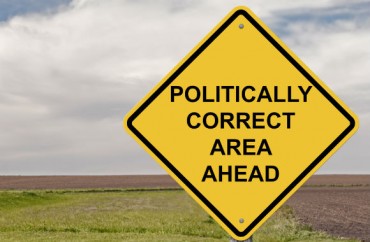 The wave of college statue and name removals rolls on, the latest victims being campuses in Philadelphia and Southern New Jersey.
According to its college president, suburban Philly's Bryn Mawr (pronounced "brin-mar") College will begin excising references to one of its founders, M. Carey Thomas, "as soon as possible" due to her racism and anti-Semitism.
"While Thomas had a profound impact on opportunities for women in higher education, on the academic development and identity of Bryn Mawr, and on the physical plan of the campus, she also openly and vigorously advanced racism and anti-Semitism as part of her vision of the college," Kim Cassidy wrote in a letter.
As reported by Philadelphia Magazine, Bryn Mawr will "place a moratorium on the buildings' names while a committee of faculty, students, staff, alumni and trustees determines how to approach the college's connection to Thomas." Two buildings on the campus are named after the founder.
Over in New Jersey, Stockton University on Wednesday removed a bust of the college namesake, Richard Stockton, due to his 18th century slaveholding past.
Stockton was a signatory to the Declaration of Independence.
The [Atlantic City] Press quoted the university's president, Harvey Kesselman, as saying the debate over the bust had been going on for several years but that its removal was relevant in view of the recent spate of protests over statues of controversial historical figures, including the rally by white nationalists to save a monument to Confederate Gen. Robert E. Lee that turned deadly in Charlottesville, Va. …

Lori Vermeulen, Stockton's provost and vice president for academic affairs, said Thursday in a letter to the campus community that the bust's removal was temporary, and that there are plans to incorporate it in an exhibit that will show Richard Stockton's role from a more historical perspective.

Dylan Perry, a senior from Upper Township, Cape May County, told the Press the removal of the bust struck him as "an overreaction."

"The real problem in our nation is not statues of historical figures," Perry said. "Rather, the problem is that we have people in our nation with hate in their hearts. I understand we are in a PC era, but removing statues will not change things. Rather, addressing the feelings that caused those statues to be removed would be a good plan going forward."
Read the full Philly Mag and Philly.com stories.
MORE: Statue mania: Jefferson monument at UVA vandalized with paint
MORE: Here's 9 colleges with potentially triggering names (think slavery)
Like The College Fix on Facebook / Follow us on Twitter
IMAGE: Shutterstock