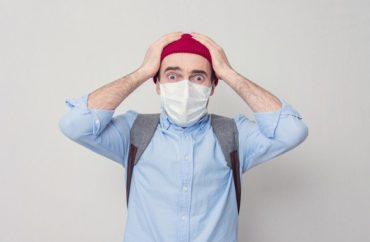 Professor vehemently denies the charge
A professor at the University of Pittsburgh allegedly compared the wearing of face masks to being gassed in World War II Nazi concentration camps.
According to The Pitt News, Vasili Rukhadze made the remark during his "Politics of Water" class. An anonymous Jewish student made the allegation in a Reddit thread.
"Today my politics of water professor (prof Rukhadze) said thelat having to lecture while wearing a mask is 'like being gased in aushwitz,'" the student wrote. "As someone of jewish descent this made me like extremely uncomfortable so I sent him an email explaining this."
The student said it was the second time Rukhadze had complained in class about having to wear a mask — "which made [the student] more concerned about this behavior."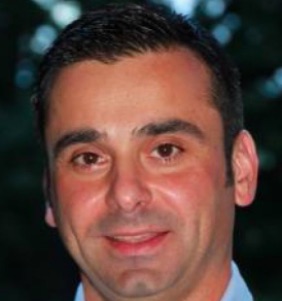 But in an email sent to the class, Rukhadze (left) denied he made the comparison:
"I am reaching out to all of you regarding today's class. I want to start with an apology to each one of you, if my humorous attempt in class today to complain about my mask blocking my air offended you in any way. I definitely did not compare and will never compare mask-wearing to the greatest genocide in human history, and I certainly did not intend any offense against any individual or any group of people."
Rukhadze went on to note members of his own family were victims of the Nazis.
Pitt spokesman David Seldin said Rukhadze's alleged comments "stand in direct opposition to [Pitt] values" and that the "appropriate offices have engaged with both the faculty member and students."
On February 10, Rukhadze's lawyer David Kobylinski issued a statement saying the student's claims are "spurious and false," that Rukhadze "absolutely and unequivocally denies" the accusations, and that the student "appears to be a troubled individual who has a history of confronting Dr. Rukhadze at lectures."
Kobylinski added his client "is concerned for [the student]'s well being and encourages him to seek counseling."
According to his faculty page, Rukhadze served as a chairman of the Georgian Truth Commission which dealt with that country's "historical experiences under Tsarist and communist rule." He also is founder of the (Georgian) Summer Institute of Politics which "is dedicated to training future democratic leaders in this post-Soviet nation."
Read the Pitt News article and Reddit thread.
MORE: High school is 'proud' of teacher who won prize at Iran's Holocaust cartoon contest
IMAGES: Anastasiya 99/Shutterstock.com; U. Pittsburgh screencap
Like The College Fix on Facebook / Follow us on Twitter