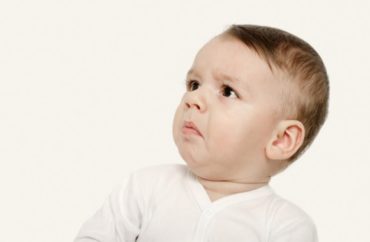 Fauci's NIH office accused of underwriting the partnership
Anthony Fauci's National Institute of Allergy and Infectious Diseases allegedly sent taxpayer dollars to the University of Pittsburgh for research that included grafting aborted human fetuses to rats.
The allegations come from a new video from pro-life journalist David Daleiden and the Center for Medical Progress, which previously released videos about how Planned Parenthood trafficks in fetal body parts. The allegations are part of a larger set of accusations against the public university and its role in abortion.
"Publicly available information demonstrates that Pitt hosts some of the most barbaric experiments carried out on aborted human infants," CMP said in a recent news release. The experiments include "scalping 5-month-old aborted fetuses to stitch onto lab rats, exporting fetal kidneys across the country, and killing infants delivered alive for liver harvesting."
Daleiden and CMP allege several violations of the law. A CMP representative initially responded to an inquiry from The College Fix but never provided answers to questions about the allegations.
"Local Planned Parenthood of Western Pennsylvania abortion providers supply the aborted fetuses, while Pitt sponsors the local Planned Parenthood's operations, in what looks like an illegal Quid Pro Quo for fetal body parts," the group said. This is "forbidden by 42 U.S. Code 289g-2 and 18 Pennsylvania Statutes 3216."
Furthermore, state law "makes it a felony to experiment on a living fetus or to fail to provide immediate medical care to an infant born alive."
Pitt said it follows the law
Pitt university officials dismissed the claims in comments to The College Fix.
"Researchers at Pitt and other leading medical research institutions use fetal tissue in certain instances because it has proven to be an important method for combating and curing some of our most devastating diseases, including ALS, Parkinson's disease, Alzheimer's disease, spinal cord injury and others," spokesperson Kevin Joseph told The College Fix in an email.
Daleiden has taken part in undercover reporting attempting to expose Pitt and its research involving aborted fetuses. University faculty, also employed by Planned Parenthood, were caught on video by undercover investigative reporters at Center for Medical Progress, saying that the university offers a tissue bank for abortion patients to donate to.
However, in an effort to question the validity of the footage recorded by the Center for Medical Progress, Joseph pointed out that Daleiden's undercover reporting has not had favorable credibility in the past.
"David Daleiden has been repeatedly discredited, ordered to pay millions of dollars after being found liable for breaking multiple state and federal laws, and is now facing felony charges in criminal court," Joseph told The College Fix. "This video is false."
He said that university research practices are operating in accordance with applicable law and that they are not in violation of any regulations as a result of their experiments involving aborted fetuses.
"The University does not obtain fetal tissue from Planned Parenthood, does not use any of its state appropriation to fund fetal tissue research and follows all laws and regulations governing fetal tissue research," Joseph told The Fix.

Daleiden's testimony in last week's hearing in front of the Pennsylvania House contradicted the university's statement regarding the legality of the practice as he said the aspects of the research consisting of born-alive fetuses constitutes a criminal offense, as set forth by Pennsylvania law.
"Experimenting on a living fetus, or failing to provide medical care to a born-alive infant regardless of prematurity, is a third degree felony in the commonwealth of Pennsylvania," Daleiden said in the hearing. "Live fetal experimentation has been reported and documented at Pitt for decades."
School sends new employee to defend 16-year long partnership with Planned Parenthood
As noted by Daleiden, the public university's representative at the hearing had only been employed by the university for five months.
"Since 2005, Pitt has been a major site for Planned Parenthood's abortion training programs" David Daleiden, founder and chief executive of the Center for Medical Progress, said in his testimoney during last week's hearing. "Some of the worst violators in Planned Parenthood's abortion and fetal research practices were trained at Pitt."
The Center for Medical Progress discovered that the university has ties to Planned Parenthood as several faculty members at the university are also employed by the abortion provider. Other Planned Parenthood employees with ties to Pitt no longer work at the university but had been trained by them in the past.
In the hearing, Daleiden highlighted the practices at Pitt. that used fetal tissue, noting that scientists described "scalping 5-month-old aborted babies and grafting their scalps onto the backs of lab rats to keep them growing."
In one study, pictures of baby scalps with baby hairs can be seen on the backs of lab rats.
However, the university defended this experimentation, alleging that the fetal tissue, which the Center for Medical Progress discovered to have included born-alive babies at times, helped to cure life-altering diseases and injuries.
Pro-life groups rally against the university
"Dr. Anthony Fauci should be ashamed to be affiliated with this kind of Dr. Frankenstein 'research,' taking babies born during abortions only to be cut up and sold for parts," Students for Life of America President Kristan Hawkins said in a news release. "Today's video shows the horrifying realities of on-going research that attempts to profit off the death of the innocents."
On Friday, May 7, the national pro-life student group teamed up with Rehumanize International, another pro-life group that also focuses on issues such as war and the death penalty, to protest at Pitt.
"Students for Life joined Rehumanize International to rally against the inhumane research conducted on aborted babies at the University of Pittsburgh," SFLA wrote on its Facebook, "reborn humans deserve dignity, not to be torn apart limb by limb in the name of 'research.'"
MORE: Catholic college stops promoting Planned Parenthood
IMAGE: Luanateutzi/Shutterstock
Like The College Fix on Facebook / Follow us on Twitter