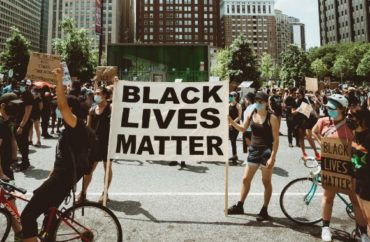 'We encourage applications from scholars working on problems of racial oppression and racialized inequalities and hierarchies,' university says
The University of Pittsburgh posted a job listing that invited applicants for two professor openings with a focus on "structural racism, oppression, and Black political experiences."
The political science department "invites applications for two positions—an assistant and an associate professor (pending budgetary approval) in any subfield of political science or related discipline whose work addresses structural racism, oppression, or Black political experiences, conceived domestically, comparatively, or globally," according to the August 28 tenured professor job description.
The department "encourage[s] applications from scholars working on problems of racial oppression and racialized inequalities and hierarchies" which could include areas such as "race and ethnic politics," "political behavior, in political economy" or " any other topic related to our theme (including inequalities in cities, health, education, and technology)."
These new hires will be part of the "Race, Representation, and Anti-Black and Systemic Racism" hiring cluster.
The description stated further:
The related University Race and Social Determinants of Equity and Well-being Cluster Hire and Retention Initiative is also aimed at creating and sustaining a cohort of scholars whose research, service, and community engagement are aimed at strengthening knowledge and addressing racial disparities in the social determinants of equity and wellbeing. We thus welcome applicants whose interests complement current and new cluster faculty pertaining to race and inequality and their impact on communities of color.
In addition to a doctorate degree, applicants should "research interests related to structural racism, oppression, or Black political experiences, and demonstrated ability or potential to deliver high-quality instruction, to publish high-quality scholarship, and to contribute to an inclusive climate and attract and retain a diverse student body."
The new job starts in the fall 2023 semester.
MORE: University of Pittsburgh targeted black babies for organs
IMAGE: Chris Henry/Unsplash
Like The College Fix on Facebook / Follow us on Twitter