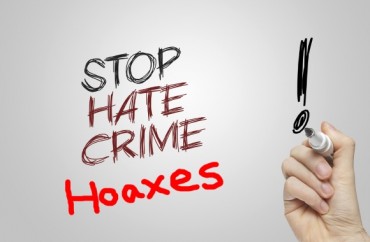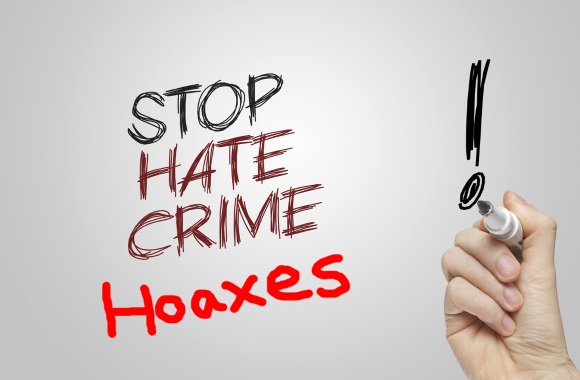 Another alleged hate crime has been revealed as a hoax.
Fox 2 in Michigan reports a University of Michigan student's claim that a man threatened to burn her if she didn't remove her hijab is false, that there's no evidence to support her allegation, according to a police investigation.
The student told police the perpetrator was a white male who slurred his words.
The student made the claim Nov. 13, just a few days after Donald Trump was elected, prompting University of Michigan's Division of Public Safety and Division Saturday to issue an alert, calling the incident an act of "hate and intimidation."
At the time, at least one student called it proof of racism, Fox 2 had reported. Some students on Facebook even gave the university grief for not putting out a hate-crime alert within hours of the alleged assault, the Michigan Daily reports.
Now police say the incident was made up.
"Police talked to businesses nearby and reviewed surveillance tapes in hopes of tracking down the suspect … no one witnessed the event, and the woman was never seen in any surveillance footage. Detectives reviewed hours of footage," Fox 2 reports. "The woman could be charged with filing a false police report. … The prosecutor's office will be reviewing the case, which could include a felony charge because the crime she reported — ethnic intimidation — is a felony."
The news of the hate-crime hoax in Michigan comes on the heels of a similar discovery in New York, in which Baruch College's Yasmin Seweid claimed that while she was headed home on the subway she was assaulted by a group of white men yelling "Donald Trump!"
"I heard them say something very loudly, something about Donald Trump … I also heard them say the word terrorist and I sort of got a little scared," Seweid said at the time. "Get the hell out of the country!" the men allegedly yelled during the ride. "You don't belong here!"
Except this entire incident did not occur, either. Police charged Seweid with filing a false report because "she had numerous opportunities to admit nothing happened and she kept sticking by her story."
"We dedicated a lot of resources to this — and don't get me wrong, this is what we do — but we had guys going back and forth, looking for video and witnesses. And we couldn't find anything," police told the New York Daily News. "Nothing happened — and there was no victim."
And yesterday news broke that vindicated two college students accused of driving through Wellesley College after Donald Trump was elected, spitting on a student and yelling racial and homophobic slurs toward an African-American center on campus.
The two Babson College students denied the allegations, and a probe by campus officials found no evidence they did anything other than drive through the campus waving a Trump flag and yelling "Make America Great Again."
MORE: 'Hate crime' hysteria: Post-election pro-Trump 'incidents' and hoaxes
Like The College Fix on Facebook / Follow us on Twitter