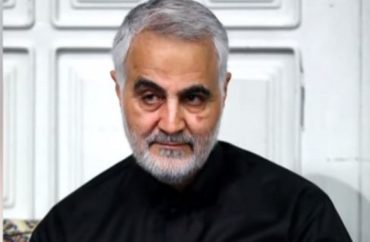 A recent online survey of college students found that almost half — 49 percent — disapprove of the U.S. killing Qassem Soleimani.
Iran's Revolutionary Guard Gen. Soleimani was killed Friday in an airstrike in Baghdad approved by the White House.
The question posed was: "Do you approve or disapprove of the U.S. killing top Iranian General Qassim Suleimani and five others in a pre-emptive airstrike?"
Of the 1,376 responses, 26 percent strongly disapproved and 23 percent somewhat disapproved, for a total of 49 percent. On the flip side, 10 percent strongly approved and 15 percent somewhat approved, for a total of 25 percent.
More than one quarter, 26 percent, said they are not familiar with the development.

The poll also found that Republican students are far more likely than Democratic students to approve of the airstrike, 64 percent versus 12 percent, respectively.
The poll was conducted by College Pulse, an online survey and analytics company focused on college students.
The Defense Department has said it killed Soleimani, the head of Iran's elite Quds Force, because he "was actively developing plans to attack American diplomats and service members in Iraq and throughout the region," Fox News reports.
IMAGE: YouTube screenshot
Like The College Fix on Facebook / Follow us on Twitter