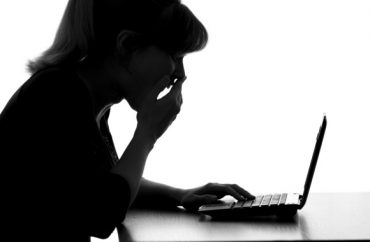 Pomona College students involved in a secret Facebook group that featured a variety of highly crass memes are under investigation by the school's Bias-Related Incident Response Team.
The student handbook defines bias-related incidents as expressions of hostility against a person or group because of their race, color, religion, disability, gender identity and other identities, conduct that "may not be a crime and may be protected speech."
The private school's bias response team "has determined that the posts to the meme group rise to the level of a bias-related incident and with regard to the Student Code or other policy violation, the matter is still being reviewed. We will report to the community when that review is concluded," according to a memo sent Monday to the campus from Associate Dean Ric Townes.
The Facebook group in question, a secret meme group "U PC BREAUX," was brought to light recently through reporting in the Claremont Independent in a piece titled "The Dark Underbelly of Claremont's Meme Culture."
The opinion piece was highly critical of the "vile" nature of the memes posted in the secret group, which was described as an attempt to take a stand "against cultural authoritarianism."
It reported that only a small number of its 300 or so members, most of whom were students with the Claremont colleges, actively posted on the 10-month-old page:
These memes included a joke about turning in undocumented immigrants to ICE because they were being too loud, an obscene image depicting a man ejaculating while thinking about the Holocaust, an image of a woman and her daughter in front of a school bus with the text implying that the woman is going to use her daughter in a suicide bombing, a post making light of the June 2017 London Bridge terrorist attack, and countless images and comments mocking and sexualizing the appearance of women.

Common themes in the group included mocking feminists, those who reject the gender binary, making racist jokes, making light of incidents in which deaths occur, and belittling safe spaces.
The Independent also linked to images of some of the memes at the bottom of the post.
Matthew Reade, editor-in-chief of the Independent, said he is skeptical that the school has the authority to sanction students over private Facebook posts.
"I don't expect anything to come of this investigation, as the school's authority to issue sanctions for offensive speech is extremely limited, both by campus policy and by California's Leonard Law," he told The College Fix.
But Reade also questioned the priorities of the administration, citing their recent decision not to punish students who aggressively impeded a campus speech last spring.
"I think it's striking that at a time in which free speech is threatened on campuses across the country, Pomona College spends its time not on ensuring that dissenters have a right to speak freely on campus or that students who blockade speakers with whom they disagree are put on notice, but on investigating students for belonging to a Facebook group in which a few individuals posted tasteless and offensive content," he said.
MORE: Pomona College students who shut down 'War on Cops' speech won't be punished
Like The College Fix on Facebook / Follow us on Twitter