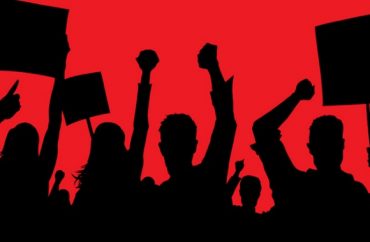 Citing abusive homes, immunocompromised relatives
Students at Pomona College in California are calling upon the school to offer more generous emergency housing in the midst of the coronavirus pandemic, arguing that the school should allow residents to remain on campus rather than return to abusive families or ill relatives who require total self-isolation to remain healthy.
While dismissing the majority of its residential students at the onset of the outbreak, Pomona had offered emergency housing to those who were unable to find safe housing. Yet "less than half of those who asked to remain on campus have been approved," according to Inside Higher Ed, and many have targeted the college for protests as a result, with some outright refusing to leave.
A spokesperson for the campus group Occupy Pomona told Higher Ed that the activists are petitioning the school on behalf of students "who are homeless, who have violent households or immunocompromised family members, and students who worry they may face more dire COVID-19 outbreaks in their home countries or cities."
A "List of Demands" promulgated by a group called #HomelessAtPomona outlines 16 directives for the university to follow. The demands extend significantly beyond mere requests for emergency housing. They include that the school honor "all petitions to stay" on campus, that students be granted "agency within CDC guidelines" to "determine what is best for them" during the pandemic, and that students "not be monitored by campus security to uphold contract rules."
In an "expanded list of demands" within the document, the students expand upon the request that campus security refrain from enforcing housing contracts:
No Campus Safety officers should be stationed in or be able to check in on students without prior communication and consent given by the students. We demand there be no enforcement of quiet hours. Students of color, particularly Black students, have long-experienced racialized aggression and anti-Blackness in residence halls through exaggerated noise and smell complaints. Campus Security has been known to harass and racially profile Black and brown students. It is unacceptable for the college to enforce this noise policy under conditions that are absent of student dormitory leadership, which then only options Campus Security as the enforcers of that policy. This creates an inhospitable environment for students who are continuing to stay on-campus.
The list of demands was created on March 14; the activists ordered the school to respond to the list within 24 hours. It is unclear if the school respond to any of the demands, and if so how many.
MORE: Nation's largest community college district shuts down classes completely
IMAGE: Danomyte / Shutterstock.com
Like The College Fix on Facebook / Follow us on Twitter