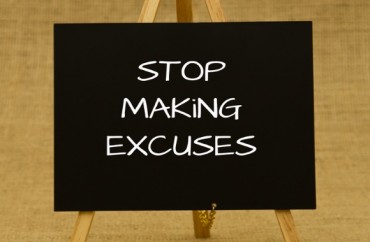 Dear grievance industry: Stop making excuses 
Portland Community College will host "Whiteness History Month" in April — not a celebration of Western Civilization's accomplishments and advancements — but rather a project that "seeks to challenge the master narrative of race and racism through an exploration of the social construction of whiteness," according to organizers.
Well, one scholar at the school is not a fan.
Writing in The Bridge, the school newspaper, faculty member Michael Pearson penned the op-ed "Why I Oppose Whiteness History Month," which offers some succinct prose and some brutal honesty on much of what is wrong with spending an entire month demonizing "whiteness."
Pearson, a part-time instructor in the computer science department, writes in part:
We are told that power must be redistributed in a more equitable manner. But power isn't distributed like coupons. Power is acquired by personal effort. It is not given. But by all means teach the skills of acquisition of power. Become proficient in English. There is one of the most powerful tools available. Become proficient in the use of a computer and you will have at your fingertips a tool more powerful than any human before you has ever possessed.

But the grievance industry doesn't want people to acquire personal power. It wants to reinforce their identity as victims. Only by keeping targeted groups convinced of their own powerlessness can it maintain its own control over them. The equity and inclusion people, the community organizers, the women's resources groups, the minority studies "scholars" all reap huge benefits from their sordid and self-serving business. The salaries, benefits, study and travel grants, book deals, speaking fees all add up to a bounty too addictive to let go of.
Read the full piece here. It's powerful, and hey – it takes guts to stand up to an entire campus in the heart of Portlandia.
Like The College Fix on Facebook / Follow us on Twitter
IMAGE: Shutterstock