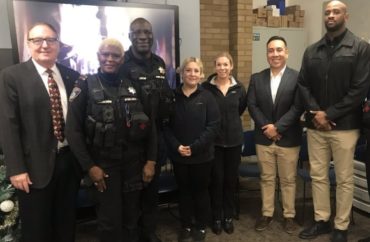 The university tried unarmed security patrols for about 18 months
Portland State University officials have reversed course and rearmed the campus police department after first disarming its law enforcement in September 2021 following demands in 2020. However the university remains open to disarming the police again.
The university announced its decision on April 11 but campus police have been carrying guns this entire semester without most of the community being aware. One reason is the increase in crime in the surrounding area and the "increased demands" on Portland police officers who are armed.
This would seem to imply that the university outsourced its needs for armed cops to the city while on the face only using unarmed officers.
President Stephen Percy praised the university for initially disarming the police. "Not everyone in our community feels safe when police officers carry guns, particularly minoritized communities who have been disproportionately impacted by the criminal justice system," the president wrote. "The shift to unarmed patrols was a groundbreaking change in campus policing and I am proud of our campus public safety office for taking this approach."
He continued:
Unfortunately, the environment around the PSU campus has changed since that time. Our officers are encountering an increasing number of weapons on and near campus and they are receiving limited assistance from the Portland Police Bureau due to increased demands for officers across the city. These factors have necessitated a change in practice on the part of campus police officers: In order to protect our campus, our nine sworn officers are having to go on most patrols carrying arms.

In the interest of transparency, I felt that it was important to share information about this shift with all of you. While this may seem like a step backward in our ongoing efforts to achieve lasting change, it does not alter our commitment to actively pursue a campus safety system that prizes de-escalation, respects the dignity of our diverse campus community, and finds a path to return to regular unarmed patrols on campus.
The campus is just the latest to arm police or reestablish ties to the police.
George Washington University students recently protested a decision by university officials to have some cops armed, given ongoing crime issues in D.C., as reported today by The College Fix.
The University of Minnesota also backtracked on its 2020 plan to cut ties with the Minneapolis Police Department when it came to providing security for large events, such as football games. "MPD will now provide security for major events, such as football games, and other services," Inside Higher Ed reported in August 2022.
MORE: Capitol Police assistant chief cited for January 6 failures takes helm at UC Berkeley
IMAGE: Portland State University Campus Public Safety Office
Like The College Fix on Facebook / Follow us on Twitter