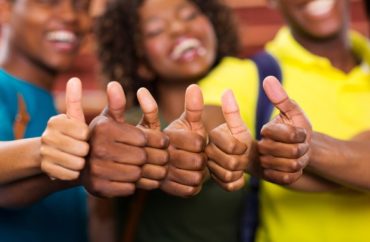 A swanky private school in Annapolis, Maryland is dealing with controversy after complaints surfaced about it planning a racially segregated "social justice" workshop.
The $30,000-per-year Key School will hold a "virtual affinity dialogue for African American/Black parents and caretakers" on August 11 as part of its "Dialogues for Justice" series.
According to the school's Diversity, Equity and Inclusion page, these dialogues were established "in response to the racial violence and systemic oppression of Black people" in the US and "are the first of multiple steps in Key's journey toward reconciliation, restoration and justice."
But as reported by The Washington Free Beacon, a parent who requested anonymity said Key administrators "have ignored" discomfort about racially segregated events, and don't want to engage in anything which "goes against the narrative of white supremacy."
"It's just not right, but parents have no outlet to voice their complaints," the parent said. "If you speak out against these tactics, then they term you a racist, and your life is essentially over. So, we all stay quiet and hope common sense will prevail."
That hope appears to be in vain. The "Dialogues'" summer reading selection is Layla Saad's "Me and White Supremacy" which claims Caucasians "are 'complicit' in white supremacy due to their melanin count," and prejudice "lives" inside white people.
It also alleges that white people getting a tan is a form of cultural appropriation.
Saad further claims whites who help black neighbors aren't just being nice and cordial — they're actually engaging in form of white supremacy called "white saviorism." Of course, this contradicts Key's own "specific skills" required for racial dialogue, such as "deeply listening to what others say and to the feelings, experiences and wisdom behind what they say."
"I do not want my children being told that because they were born white, they are guilty of oppressing another culture," the parent said. "They are being bombarded during the school year with racist rhetoric that paints them as an oppressor because of their skin color, that scares me…. That is racist behavior I cannot support." …

A race-based virtual seminar could also mire some schools in legal problems. Title VI of the Civil Rights Act prohibits "discrimination based on race, color, or national origin in programs or activities receiving federal financial assistance." University of Pennsylvania law school professor Amy Wax said such rules may not apply at some private schools.

"Certainly this would be highly suspect and almost certainly illegal at a public school. Technically, private schools that are entirely self funded can do what they like, and discriminate if they like," Wax said. "The ones who don't approve should vote with their feet…. Stop paying those exorbitant fees for a school that doesn't 'share their values,' stop sending your kids to a school that has gone overboard with the antiracism craze."
MORE: This academic travels the country teaching campuses about 'white fragility'
MORE: The poison that is the 'Courageous Conversation' reverse-racism program
IMAGE: michaeljung / Shutterstock.com
Like The College Fix on Facebook / Follow us on Twitter