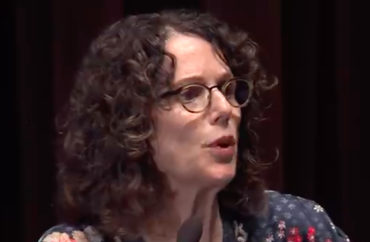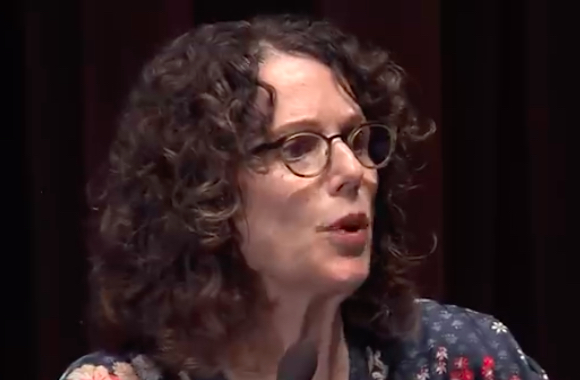 'Trainer' of 'racial justice' a popular guest at schools nationwide
Places of higher education all over the county are welcoming a popular lecturer to their campuses in order to stimulate discussions on white people and their purported inability to confront racism.
Robin DiAngelo considers herself a "consultant and trainer" on "issues of racial and social justice." She holds a PhD in multicultural education, is a professor of education at the University of Washington, and is the author of multiple social justice-themed books. DiAngelo famously coined the term "white fragility," what she describes as "a state [for white people] in which even a minimum amount of racial stress becomes intolerable."
Diangelo wrote a New York Times best-selling book on the subject, titled "White Fragility: Why It's So Hard for White People to Talk about Racism." That book was published last year. In its wake, DiAngelo has seen her popularity grow significantly.
In just the first few months of 2019, DiAngelo has spoken at Boston University, Minneapolis's Guthrie Theater, Tufts University, Augsburg University, the University of Kentucky, and Iowa State University. She is also scheduled to lecture at Middle Collegiate Church and Naropa University.
In the past, the speaker has not shied away from controversial racial propositions. At the University of Texas, she told students that too many white people are teachers. During her appearance at Boston University earlier this month, she told a crowd that white people who claim they treat everyone the same are "dangerous."
DiAngelo's presence on campus has drawn significant numbers of attendees in some places. Asked about her appearance at Iowa State University last month, campus spokesman John McCarroll told The College Fix: "The lecture's attendance was estimated at 1,300." An event at Tufts University earlier this month was sold out. In the past, DiAngelo has offered workshops about "white fragility" that have also sold out. Those workshops cost $60 per ticket.
Judging from the seemingly growing demand for DiAngelo's speaking engagements, attendees at the events seem to enjoy her overall message. McCarroll told The Fix that DiAngelo was well-received by the university community.
"There was no protesting at the event; the Lectures Program received no complaints from [Iowa State University] students or staff…Dr. DiAngelo was a pleasure to work with and the Lectures Program has received many positive comments about the program," he said.
DiAngelo did not respond to repeated requests for comment by The College Fix on her increasing popularity among college students.
On DiAngelo's website, the academic also offers several resources, some of which include, "24 Books for Anti-Racist Teachers – White Fragiles Beware!," "Common Patterns of Whites," "Ten Things You Should Know About White Privilege," and a "'White Fragility" reading guide.
In the reading guide, DiAngelo writes: "The primary goal for white people working to understand racism is not to learn how racism impacts people of color. The primary goal is to recognize how the system of racism shapes our lives, how we uphold that system, and how we might interrupt it."
"For people of color, multiracial, and Indigenous peoples who are part of an informal or formal discussion group, the book and this guide will hopefully validate your lived experiences and offer some helpful insight into the challenges of trying to talk to white people about racism," she adds.
MORE: Lecturer tells students white people 'dangerous' if they don't see race
MORE: Make 'racial literacy' a core curriculum requirement, professor says
IMAGE: Seattle Channel / YouTube.com
Like The College Fix on Facebook / Follow us on Twitter