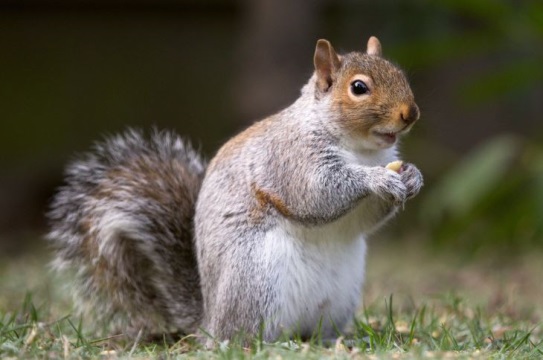 It all started with a frantic email to the gossip site Gawker on Monday:
I'd like to remain anonymous, but I also want to let you know about something going on at Yale. It appears that the administration paid to have all the squirrels on campus killed over the summer.

There are no squirrels left at Yale.

As students have begun to realize the genocide that has taken place, they are rising up, enraged and disgusted. Numerous student publications are racing to uncover the scandal, but so far there has been no official statement. Continued fury and uprising is expected.
Next, on Tuesday, came a report in the New York Observer in which Yale officials wouldn't outright deny they didn't kill the squirrels. The article was headlined "Yale University Doesn't Deny Mass Squirrel Genocide."
Something nutty's going on at Yale. For some reason, reports that the school has exterminated their native population of squirrels are not being quashed. …The university has been unavailable for comment, as has the New Haven's Parks Department (trust us, we've been calling). And if that wasn't weird enough, students who spoke to the Huffington Post confirmed that, indeed, there were no squirrels on campus. …

It's unclear whether or not the mass cull would be illegal, since regular squirrels are not protected and Yale owns the land, but the alleged activity would probably cause concern among students and animal rights groups alike.
Finally, on Wednesday, a lone squirrel was spotted on campus and a spokesman said Yale didn't kill its squirrels.
Yale has no squirrel extermination program and has not made any effort to reduce or manage the squirrel population. If there were a complaint of a squirrel having gotten indoors somewhere on campus, a Havaheart trap would be used to try to catch it without injury. You may wish to find a wildlife expert, perhaps in FES, to determine if there has been any downward fluctuation in the local population recently due to weather or the availability of food. I wouldn't know if the local population of gray squirrels is currently up, down, or average.
Is it just us, or is that response a little salty?
Click here to Like The College Fix on Facebook  /  Twitter: @CollegeFix