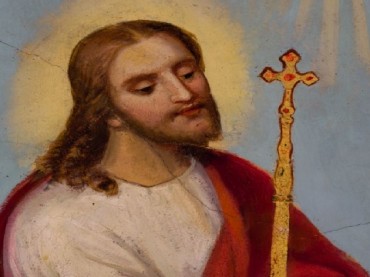 Pop quiz: Theo has an IQ of 100 and Aine has an IQ of 125. Which of the following statements would you expect to be true?
a) Aine is an atheist, while Theo is a Christian.
b) Aine earns less money than Theo.
c) Theo is more liberal than Aine.
d) Theo is an atheist, while Aine is a Christian.
If you're a student at Ohio State University, the correct answer is a – "Aine is an atheist, while Theo is a Christian." Effectively, Ohio State teaches that atheists are smarter than Christians. 
Campus Reform reported on this question posed to students through an online homework quiz from the college's Psychology 1100 class. The article goes on to quote a student who said they were uncomfortable and disappointed by the obvious bias of the question.
"I understand that colleges have a liberal spin on things so it didn't surprise me to see the question, which is a sad thing," the student told Campus Reform in a phone interview. "But how can you really measure which religion has a higher IQ?"
OSU declined to comment for the story.
This latest outrage is just one small example among so many that can be found at colleges across the country today in which Christians are mocked, scorned, belittled and slandered.
It's worth mentioning that last year at Ohio State, President Gordon Gee left his position abruptly after controversy mounted over a joke he made, referring to rival university Notre Dame as, "those damn Catholics."
In 2012, The College Fix looked at hundreds of religious studies classes at universities across the nation and found that, for the most part, professors prefer to snub the subject of who Jesus was and what he preached. Classes that are focused on Christianity, meanwhile, tip-toe around or altogether avoid the topic of Christ's teachings.
As for Ohio State's quiz content, in case you are wondering, the current president's contact info is: [email protected]
Jennifer Kabbany is editor of The College Fix ( @JenniferKabbany )
Like The College Fix on Facebook / Follow us on Twitter