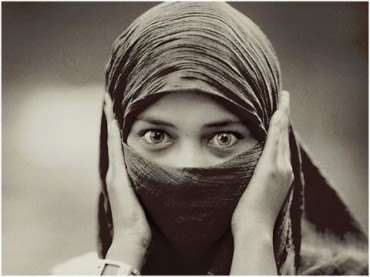 After a student at Natomas Pacific Pathways Prep school in Sacramento — a public charter school — gave a presentation on "Islamophobia," school officials came up with a "brilliant" idea: Let's have a "Hijab Day!"
The special event was organized with the assistance of the Council on American-Islamic Relations (CAIR) and the Muslim Students Association.
The watchdog group Jihad Watch received an image of a flier promoting the event from one of its readers. Part of it reads, "GIRLS! Come to the library Wednesday morning and MSA members will assist you in putting your hijab on."

Jihad Watch obtained a copy of an email sent by a concerned citizen to school principal Tom Rutten.

In the email the citizen called "Hijab Day" a "classic example of religious indoctrination" and suggested that the backlash over a "Yarmulke Day" to promote Judaism would be "unimaginable."

The citizen also pointed out that the Muslim Students Association has links to the Muslim Brotherhood, a terrorist organization.

Rather than responding directly, Rutten had the student who organized the event email the citizen.

"NP3 Hijab Day was part of my Senior Project, meant to bring awareness to my campus about the misconceptions surrounding Islam, particularly those surrounding the headscarf," the student wrote. "I invited a speaker to talk to faculty about addressing Islamophobia in the classroom and the challenges in the Muslim world, and they appreciated the open and frank discussion."

In the email the student does not ever deny the MSA's links to the Muslim Brotherhood and twice calls any negative response to the event "irrational."
Robert Spencer at Jihad Watch has put up three letters pertaining to the matter, one from a concerned parent, the school principal's response, and a reply by Spencer himself.
The principal's reply is mostly a forwarded response from the student who organized the event. In it the student notes that he created the presentation because we're "[a]t a time when anti-Muslim sentiment is growing …"
To which Spencer points out that anti-Jewish hate crimes are much more numerous in the United States than those that are anti-Muslim. So, would the school be willing to host a "Yarmulke Day" at the school?
What about a "Wear a Cross Day?" he also queried.
Read the full BizPac Review article and Jihad Watch piece.
Like The College Fix on Facebook / Follow us on Twitter
IMAGE: Heng Fu Ming/Flickr