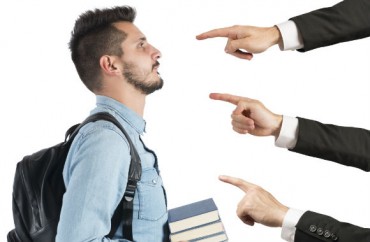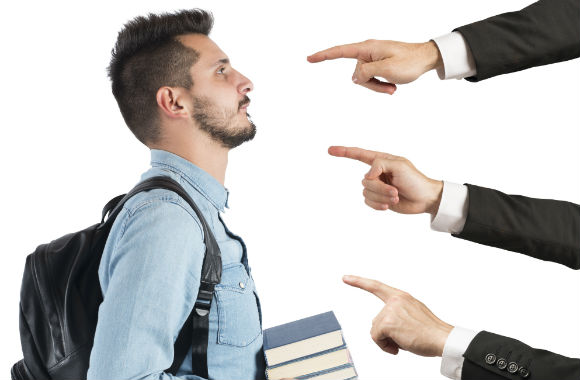 Federal lawmakers railed against an educational office that has lost its "legitimacy," a biased governmental "scorecard" of colleges and the soaring cost of regulation at a Wednesday hearing.
Acting Education Secretary John King gave little indication at the House Education Committee hearing, which limited members to rushed questions and short answers, that he would meet indignant lawmakers halfway. His nomination will be considered by the Senate Education Committee Thursday afternoon.
After noting that his department had requested increased staff for its Office for Civil Rights (OCR) to deal with the "huge increase" in complaints, many concerning alleged sexual misconduct by college students, King faced an angry Rep. Virginia Foxx, R-N.C.
OCR has "gone around Congress" in its efforts to make colleges comply with rules that evaded the required regulatory process, and therefore lost its "legitimacy," Foxx said. The Dear Colleagues letters issued by OCR are an "implied" threat of an "expensive and protracted investigation" against colleges that don't bend the knee – investigations that are not authorized by Congress, she said.
RELATED: Department of Education botches Title IX obligations in response to Congress, ex-official says
Foxx asked King how many Dear Colleague letters were issued in the past six years that were first reviewed as to whether they needed to go through a notice-and-comment process, and how many actually went through that process.
She grilled the acting secretary on how he planned to reform the process to give "relevant stakeholders time to weigh in." OCR should stop touting "how many sexual assault cases it has opened" and focus on "justice" in each case, Foxx said, asking King for detailed statistics by March 1 on how many cases are being brought, have been closed and how long they took.
King regurgitated the same talking points as prior Education officials who have faced hostile questions from lawmakers on its authority to expect compliance with new rules.
Its Dear Colleague letters, intended to provide "safe and supportive environments" to both "female and male" students, "do not have force of law" and they are only an attempt to provide "clarity" to colleges, King said. Foxx shot back that colleges "feel they have the force of law" and a "strong intimidation tone."
Not so, said King: The letters simply explain how OCR interprets the law and provide "models of best practice," and they refer back to regulations that have already gone through public comment.
Discriminating against Hillsdale and Moody Bible
Rep. Tim Walberg, R-Mich., criticized the administration's "college scorecard" as an "ill-advised … top-down management" program that presumes to tell students and parents which colleges are "legitimate."
Hillsdale College, a private school in Walberg's district, is consistently ranked one of the top liberal arts schools in the country but it's not on the scorecard because it takes no government money, the lawmaker said: "I don't think that's accurate to portray Hillsdale College … as probably not worth" attending.
King responded that this is just the "first round" of the scorecard and it allows others "to create other tools that might inform students" about other metrics for schools, such as how much their graduates earn. In any case, it's not a rating system, King said.
RELATED: Department of Education official bizarrely claims it's not threatening colleges in rape disputes
"But it ends up being a rating system!" Walberg retorted. He complained that the scorecard is biased against schools like his alma mater, Moody Bible Institute, which trains missionaries – historically a low-paying field. "It's impossible not to be a rating system" when the federal government is implicitly frowning on missionary work by putting its salary data up against other schools, he said.
Boatloads of mandates
The Department of Labor's proposed overtime rule could prove financially ruinous for both small colleges and large university systems, said Rep. Mike Bishop, R-Mich., asking King to intervene with his counterpart, Secretary Thomas Perez.
Bishop said one small college in his district told him its costs could jump $1 million a year, and he relayed estimates from the University of Maryland ($40 million) and University of Florida ($62 million). The realistic response to those costs is to reclassify school employees as hourly workers, which would be considered a demotion, Bishop said.
King replied that "as a general matter" on overtime, paid leave and minimum wage policies, "investing in our workforce results in a stronger middle class." Reiterating complaints from colleges that the Department of Education is aloof to their real-world problems, Bishop asked King why he can't acknowledge that these are "legitimate concerns" by institutions with limited dollars.
Rep. David Roe, R-Tenn., blasted the administration for the high cost of college regulation as evidenced by a report that estimated Vanderbilt University spent $150 million in federal compliance in a single year. (His Senate colleague Lamar Alexander, R-Tenn., previously touted the study, but Vanderbilt later conceded the study could be misleading.)
The OCR's Dear Colleague letters include "complex mandates" on Title IX that are made even more complicated by followup documents, Roe said. The department forced Yale in 2013 to repay funds from an audit it started in the Clinton administration, he added.
Referencing the Vanderbilt report, Roe asked King how he justified writing an $11,000 check in compliance costs for every student. King responded that he was still paying off his student loans, but agreed "we can make progress" in reducing red tape for colleges.
RELATED: Another Department of Ed official admits its 'guidance' on Title IX isn't legally binding
Like The College Fix on Facebook / Follow us on Twitter
IMAGE: Shutterstock