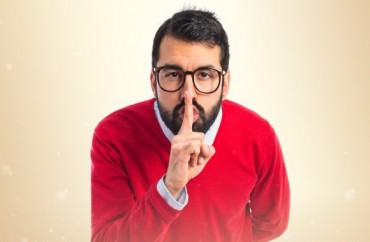 UPDATED
'You come in and you yell at me and you spew profanity … absolutely I'm going to call the cops'
In case you hadn't seen, some college student populations are not handling President-elect Donald Trump well.
At the University of Michigan, students walked into the library in the wee hours of Wednesday morning – a time when students were still studying – and started raising a ruckus, The Michigan Review reports:
According to the librarian, the students entered the library known as the UGLi at around 3:40am yelling profanities and disturbing the students studying there. The students left the premises at the librarian's request after parading around the library swearing at the librarian and the other students studying.
MORE: Black Lives Matter library protest terrorizes Dartmouth
Video shot by reporter Sara Otto shows the bewildered librarian explaining to the protesters that they are simply engaging in their own form of "hatred":
You're spreading hate! Like, there's no difference. … When I'm saying, 'hey look it's a library, you need to be quiet' … and then you come in and you yell at me and you spew profanity. And I'm like, where's the peace in that? That is hatred.
The librarian continues that it's fine to march through peacefully, as earlier protests have done, but
coming in and disrupting the lives of others and then chanting hate stuff – like, you're not being any different … and then you're cursing at me … absolutely I'm going to call the cops. You're disrupting, you're not coming in here peacefully, you're coming in here angrily. I'm like, what are you showing people?
Otto's video also shows a white guy in a backwards baseball cap explaining to a black police officer while he's protesting. It's pretty good.
MORE: Dartmouth protesters guilty of 'race hatred and misogyny'
The Review continues:
Another student attending the vigil held on the Diag immediately after the election results were announced mentioned that other students at the vigil had been planning to rip down the American flag on the Diag and burn it in order to make their point. …

According to a police officer on duty, as the protestors were leaving the Diag, one of them jumped in front of his patrol car, and when the police officer proceeded to approach the student, the student continued to yell and swear at the officer.
In a new Review video posted Wednesday night, anti-Trump student protesters shouted "pussy grabs back" (referring to Trump's lewd comments on the Access Hollywood tape) and "not my president."
UPDATE: The Michigan Review added new video from a Wednesday evening protest after this report was published.
MORE: Dartmouth Alumni Relations on BLM library disruption: 'no rules broken'
MORE: College newspapers, students freak out over Trump election victory
Like The College Fix on Facebook / Follow us on Twitter
IMAGE: Shutterstock