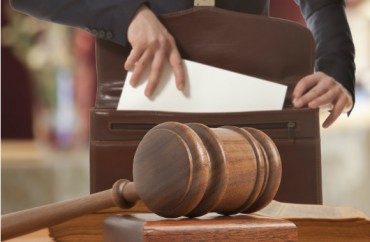 Northampton County (Pennsylvania) District Attorney John Morganelli announced charges Tuesday against a white 14-year-old Saucon Valley High School student who had filmed a black classmate eating wings during a chicken wing eating contest.
The student faces counts of ethnic intimidation and cyber harassment for the video, which ended up going viral on social media.
According to The Morning Call, the recording was titled "His welfare check canceled" and included the following narration:
"So there's a chicken wing eating contest here. This [f—ing N-word] is taking his time. He's getting free [f—ing] chicken, you [N-word]. It has been a minute and he's on the same [f—ing] wing. Oh, now the black kid is taking the wings back up to his seat. What, what are you that broke?"
The 16-rear-old black student eventually retaliated against the video maker via physical assault during school, which resulted in the latter suffering a concussion. The former was charged as a result.
The Washington Post notes that neither teen may have gotten involved with the law had not the white student's father contacted authorities following the confrontation:
The black teen, whom Morganelli described as a "high-achieving" honor student, was charged with simple assault, disorderly conduct and harassment.

The 14-year-old, on the other hand, was suspended from school, but not charged.

The case elevated racial tensions in Northampton County, where 88 percent of residents are white and 6.4 percent identify as black. Many thought it unfair that the white student, who filmed and spread the video, escaped legal consequences while the black teen faced a judge.

MORE: Pro-Trump students at elite St. Louis area school allege discriminatory treatment

Among the critics was [the black student's attorney Gary] Asteak, who told The Washington Post that his client reached a breaking point after the school didn't punish previous episodes of racist bullying.

"The question is not whether the 14-year-old deserved a whupping for what he said, but whether the authorities were sensitive to the fact that he also committed an offense," Asteak said. His client "had been called the n-word walking down the hall. He's been taunted. This group that calls themselves the rednecks threw a Confederate flag over his shoulder and mocked him," he said.
Morganelli has offered both teens a "diversion program" which will "expunge their records" upon completion.
The DA also noted that when he announced the investigation into possible charges against the white student back in December, he received complaints that he was "trampling on the First Amendment."
"You can stand on the corner all day long and speak about your racist feelings about any group you'd like to," he countered. "They're equating free speech with conduct aimed at a particular person with the purpose of harassing or annoying them."
Read the full Morning Call and WaPo articles.
MORE: Calif. HS student beaten up by classmate for supporting Donald Trump
MORE: Oklahoma HS teacher's classroom lesson: 'To be white is to be racist'
Like The College Fix on Facebook / Follow us on Twitter
IMAGE: Shutterstock