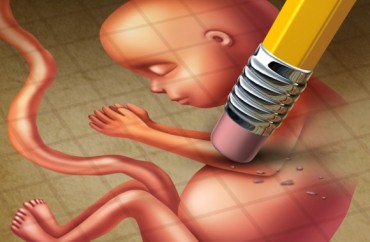 President claims relationship was 'limited and tangential' all along
It may surprise you to learn that a Christian university would help students get internships at the nation's largest abortion provider.
Yet that's exactly what Whitworth University in Washington state was doing until its Students for Life chapter ramped up pressure on the school to cut ties with Planned Parenthood.
President Beck Taylor wrote to the campus community Tuesday explaining why the school will end its "formal partnership" with the abortion giant – giving students "credit-bearing service learning placements or internships" – at the end of the academic year.
The Whitworthian reprinted his email in full, though Taylor himself has not referred to the change in policy on either his Facebook or Twitter page.
There's also no mention of it on the university's news page. An email to Taylor's assistant early Wednesday was not returned.
Taylor emphasized that the academic relationship between Whitworth, affiliated with the socially liberal and shrinking Presbyterian Church (USA), and Planned Parenthood, which performed nearly 328,000 "abortion procedures" in 2013, has been "limited and tangential":
Given the prominent place that Planned Parenthood holds in our nation's discourse on issues of freedom of choice and sanctity of life, I have decided that Whitworth's relationship with the organization … sends a confusing signal to many of our constituencies. … Being connected to an organization like Planned Parenthood sends the unintended message to many that Whitworth has taken a side in this social and political debate [about abortion].
I was happy to welcome @UW President @amcauce to the @Whitworth campus today. pic.twitter.com/yrdSf5udFc

— Beck A. Taylor (@BeckTaylor) April 17, 2017
As a consolation prize for those who are upset at Whitworth, Taylor said the administration and student government are helping a pro-choice club start up:
Although this new club won't have an affiliation with Planned Parenthood, my hope is that it will contribute to the important campus conversations we are having about these issues. Another student organization was chartered several years ago to serve as an affinity group for students who support the pro-life perspective. The fact that both of these student organizations exist and contribute to intellectual discourse on Whitworth's campus is an example of our university's commitment to free expression.
Taylor also made a cryptic comment about "issues of equity" that have been raised in how student clubs "are chartered and sponsored, particularly among any existing relationships with other national organizations," which may refer to the role that Students for Life of America played in pressuring the school.
He's asked the vice president of student life to convene a task force that will "chart a better course" that "equitably administers the chartering of student clubs and organizations."
The president's email takes pains to put Planned Parenthood in a positive light and may confuse students about what the organization actually does:
The idea that a Christian university would partner with an organization that provides, among other things, abortion-related services is understandably difficult for some to reconcile. For others, this decision will be seen as a discouraging statement on Whitworth's willingness to support an organization that provides important access to many health-related services to women and communities.
According to a Washington Post fact-check in 2015, contrary to repeated claims by its defenders, Planned Parenthood does not provide mammograms, only referrals to other clinics for mammograms.
Like Planned Parenthood President Cecile Richards in her 2015 testimony before Congress, Taylor used the word "access" to describe the organization's indirect role in non-abortion health services.
Students for Life of America also pointed to the tone of Taylor's email as "pained" and factually "inaccurate" for saying Planned Parenthood provides "abortion-related services" rather than abortions.
It credited the campus chapter of SFLA for the policy change.
Chapter Vice President James Silberman wrote a fiery op-ed in October that revealed Planned Parenthood was one of 151 "community partners" of Whitworth and that some classes portray the abortion giant positively and pro-lifers as "violent misogynists."
Whitworth is also advertising abortion to students via "flyer cards" around campus that refer pregnant women to Planned Parenthood, he said. Silberman accused Whitworth of ignoring Proverbs 24, which warns people of faith not to claim ignorance of those "being led away to death."
He called Whitworth hypocritical for its Planned Parenthood relationship:
If you are well-meaning and you think about these things happening inside Planned Parenthood, the only conclusion you can come to is that it is absolutely wrong and that a Christian institution whose mission is "equipping its graduates to honor God, follow Christ and serve humanity" should have nothing to do with it.
SFLA President Kristan Hawkins is scheduled to speak to the Whitworth club about "real feminism" next month.
Read Taylor's email, Silberman's op-ed and SFLA's statement.
Like The College Fix on Facebook / Follow us on Twitter
IMAGE: Shutterstock