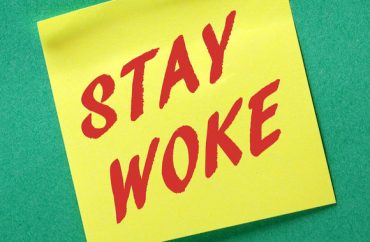 Bizarre claim has been excised from article without any explanatory note
A professor from Stanford University who initially implied that saying "homework is easy" can be a racist remark appears to have quietly retracted that claim.
Ruth Starkman, who teaches writing and rhetoric at Stanford, states in her essay at Huffington Post that, if you hear a classmate complain about a difficult piece of homework, you should not respond with, "It was easy," as this constitutes "thoughtless behavior."
Students can achieve success, she writes, "without indifference, microaggressions, or worst of all, Schadenfreude, the joyful relishing of others' misery."
However, Starkman appears to have gone back to her essay post-publication and edited out a particularly strange insinuation—without noting that she had made the change.
In the original essay, available here in archived form, Starkman wrote:
Surely, you had no ill-intent, and absolutely nothing racist in mind at all. But since you never looked up from your phone, you might never know who that other student was. Perhaps you'd prefer to think of your response as thoughtless incivility, and you regret not being more considerate. You and your friends don't think of you as unkind.
In the current live article on Huffington Post, this paragraph has been excised completely, with no explanation appended to the article. The only indication that any change has been made to the piece is a marker beneath Starkman's byline that notes the article was "updated" on June 29, two days after publication.
Elsewhere in the essay, Starkman counsels students to avoid saying, "Well, it was easy for me, because I had this already in high school." This response is insensitive, she claims, because "not everyone went to your high school, had your fortunate circumstances…and even if they did, they might still be suffering because of the genuine challenges of the assignments."
Read Starkman's original essay here, and the updated one here.
MORE: Student op-ed: Yes, milk is racist
MORE: Scholar: White people who acknowledge their white privilege actually show their white privilege
Like The College Fix on Facebook / Follow us on Twitter
IMAGE: Shutterstock