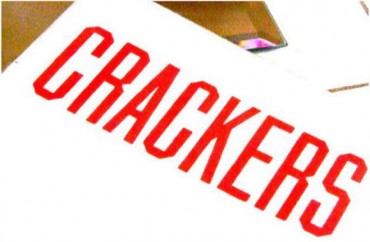 Cambridge University is investigating its Pembroke College head of student equality due to an offensive tweet he made in the aftermath of London race protests.
Following the death of a 20 year-old during a police chase and the riots that followed, Jason Osamede Okundaye had written "ALL white people are racist. White middle class, white working class, white men, white women, white gays, white children they can ALL geddit."
"Geddit"? As in … "get it"? Get what, Mr. Okundaye?
According to The Telegraph, Okundaye also allegedly wrote "Watching these middle-class white people despair over black people protesting in their colonised Dalston is absolutely delicious."
Okundaye runs the school Black and Minority Ethnic society in addition to his "equality" duties.
I think @jasonosamede from @Cambridge_Uni needs to relook at the definition of racism before posting inflammatory tweets like this. pic.twitter.com/hBWA9IESxS

— Mark (@VWGolfMark) July 29, 2017
A Cambridge spokesman said the university is "looking into this matter and will respond appropriately."
According to Okundaye's "Ethnic Minorities Officer" page, he says he is "committed to ensuring a zero-tolerance approach to instances of racism and racial harassment," and that his role is "to work on making Pembroke, and Cambridge, a safer and more welcoming environment."
He continues:
Certainly, however, I recognise that racialized experiences can be more insidious, and to do with subtler issues such as stereotyping and sense of belonging. This is where the welfare aspect of my role comes in as I will be readily available to provide support and understanding to students who so desire. While I cannot pretend to thoroughly understand all lived experiences, I will also be co-operating with the Men's, Women's, LGBT+ and Disabled studetnts officers to tailor specific advice and welfare towards students of colour with intersecting identities.
Perhaps he took his title too literally and figured anyone not an ethnic minority is exempt from his stated commitments?
Okundaye has since "protected" his Twitter account.
Read the full Telegraph story.
MORE: College diversity officer: 'Impossible' for minority woman to be racist
MORE: 'Welfare and diversity' officer to face charges for 'kill all white men' post
Like The College Fix on Facebook / Follow us on Twitter
IMAGE: darwin Bell/Flickr