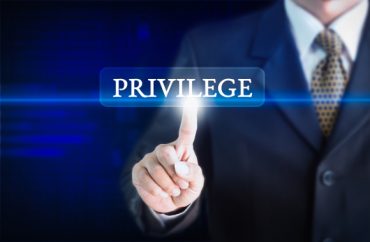 It is easy for golfers to "turn a blind eye to [their] privilege," athlete claims
A professional athlete has identified an unexpected source of white privilege at our institutions of higher education: the back nine.
"Golf is a perfect example of the world we live in terms of the haves and have nots," writes Anya Alvarez at Salon.
Alvarez writes of discovering "the white privilege in college sports" when she learned that less-popular sports (such as golf) are often bankrolled by a university's football and basketball programs—"the labor," she writes, "of African-American athletes on the football and basketball teams who make it possible for other sports to exist at universities."
Discovering that her out-of-state full athletic scholarship cost her university around $420,000, Alvarez concludes: "I was the freeloader that America loathes, the one we hear about so often in elections, one of those who takes advantage of a system set up to make people feel entitled."
"In particular," she writes,
other university sports like tennis, golf, swimming and gymnastics (mostly made up of white athletes) ride off the backs of mostly African-American athletes. According to a study conducted by University of Pennsylvania researcher Shaun R. Harper, black men only make up 2.5 percent of undergraduate students, but comprise 56 percent of college football teams and 61 percent of college basketball teams.
Cautioning readers not to "paint all golfers with a broad stroke," Alvarez nevertheless claims that "in the confines of our perfectly manicured golf courses it becomes easy to forget that 43 million Americans live in poverty and it becomes easier to turn a blind eye to our privilege."
In spite of this awareness of her privilege, Alvarez admits that she does not consider herself "fully woke," revealing: "Moments come and go where I surprise myself for thinking a particular thought."
Read the whole golf privilege piece here.
MORE: Black athletes called athletic center 'Plantation,' say they worked for white students to play golf
MORE: Preferring to watch men's sports over women's is indicative of a 'societal, cultural bias'
Like The College Fix on Facebook / Follow us on Twitter
IMAGE: Shutterstock