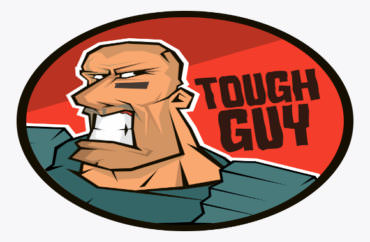 A teacher employed by the Philadelphia public schools has been charged with terroristic threats and harassment after a confrontation with police during a protest at the statue of former mayor Frank Rizzo back on August 16.
The Rizzo statue has become a target for activists, particularly in the wake of the events in Charlottesville two weeks ago.
John Sheerin, who teaches at the Julia de Burgos School in North Philly, and whose Facebook page is littered with anti-police posts, was arrested on the charges this past Friday.
According to Philly.com, Philly schools spokesman Kevin Geary said the district is aware of the incident and "was investigating Sheerin prior to his arrest."
He will not be teaching pending the results of the investigation.
In a video of the incident posted to Twitter, Sheerin can be heard approximately halfway through the recording berating an officer — calling him a "gutless bitch," "f***ing coward" and "punk-ass motherf***er," and telling him "you're f***ing done."
He also screams at the cop to "lose his f***in' badge and gun" followed by what sounds like "I f***in' carry." He then bellows that he'll give the cop his address so he can "knock on [his] door."
Flashes of intensity out here . https://t.co/Y2yEXx0ACQ

— Helen Ubiñas (@NotesFromHeL) August 17, 2017
On his Facebook page, Sheerin thanked supporters who camped out in front of the 19th Police District station while he was being held there.

"I really can't believe you guys stayed out there all night. It must have been so uncomfortable. But I learned something about discomfort from my first night in a cell. There's nothing SOFT in a cell!" Sheerin wrote.

He did not respond to several requests for comment via phone, email, text, and a visit by a reporter to his home Saturday night.

Late Saturday morning, Asa Khalif, a leader of Black Lives Matter Pennsylvania, posted on Facebook: "Our comrade is home safe and sound. This man is a true soldier in the fight for justice. Proud to have him as a friend and ally. Thanks John Sheerin. #Salute" …

The Rizzo statue was defaced Aug. 17 with the message "Black Power" spray-painted in white. City workers power-washed the message from the statue, which has been egged in recent weeks. A mural of Rizzo in South Philadelphia was defaced with spray paint last weekend. …

Activists who want the 2,000-pound statue removed say Rizzo oppressed black citizens as police commissioner in the 1960s and became mayor in part by appealing to the racial fears of white Philadelphians. Others say Rizzo championed the little guy and the statue should remain.
A longer video of that night's demonstration was posted on the Drexel University student paper (The Triangle) Facebook page:
NBC-10 reports Sheerin was released on $5,000 bail and his hearing is scheduled for September 26.
In July, Sheerin's son Christopher was one of three people arrested during a fracas between pro- and anti-Trump activists in the city. According to Philly Voice, the younger Sheerin "was seen punching a Trump supporter in the face and pulling the American flag from him."
MORE: Another teacher, another ridiculous anti-Trump rant in front of a captive audience
MORE: 'Trump must hang' professor is relieved of fall teaching duties
MORE: It seems some New Jersey high schools REALLY have issues with President Trump
Like The College Fix on Facebook / Follow us on Twitter
IMAGE: Shutterstock