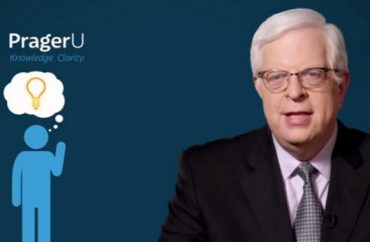 'We have to do this for God and country'
PragerU on Monday filed a discrimination lawsuit against YouTube and its parent company, Google, for placing dozens of its short educational videos on "restricted mode," accusing the video-sharing giant of purposely blocking the messages because they're conservative by abusing a tech tool that's really only meant to shield young people from graphic adult and sexual content.
The nonprofit, which stands for Prager University, produces five-minute videos that promote the principles found in the U.S. Constitution, as well as Judeo-Christian values and conservative and libertarian ideals. The videos explain complex issues with easily digestible bullet points and graphics.
But for more than a year, YouTube has placed roughly three dozen of PragerU's 250-plus videos into restricted mode — a voluntary filtering tool used by many libraries, schools, universities, parents and others to block graphic content. Placing these videos into restricted mode effectively prevents PragerU's conservative message from reaching a key demographic — young people.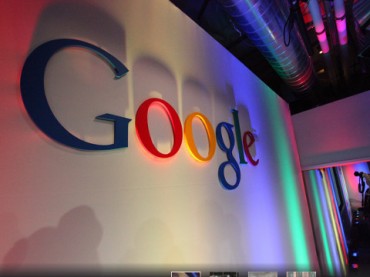 The lawsuit seeks to force the company to unrestrict 37 videos, a legal and free speech battle PragerU's top official acknowledges will be no easy feat.
"It's David versus Goliath," PragerU CEO Marissa Streit said in an interview Tuesday with The College Fix.
"This was a very difficult decision for us. We are not as wealthy and big and powerful as Google," Streit said. "We are not only doing this for PragerU, we are really doing this for America, and even the world."
Streit said that in sitting down with conservative talk show host Dennis Prager and the PragerU board to weigh the decision to litigate, they were struck by the need to battle against the censorship of right-of-center beliefs, an ideological effort that continues to encroach on American life.
"What I said to the board is: 'Can you imagine — the Left is going to own the Internet the way they own university campuses,'" she said. "We have to do this for God and country."
The suit accuses YouTube of illegally discriminating against PragerU because of its conservative political perspective and identity, calling the blacklisting of its videos arbitrary and capricious.
A YouTube/Google media affairs representative did not immediately respond to a request from The College Fix for comment Tuesday. But in one email to PragerU obtained by The College Fix, a representative told the nonprofit the videos are restricted because they "aren't appropriate for younger audiences."
YouTube has not taken down PragerU's restricted videos; they are still accessible in unrestricted mode.
But PragerU officials deny the claim their videos are inappropriate for younger viewers. Moreover, the lawsuit lists many examples of non-PragerU videos from left-leaning producers that delve into similar themes and topics as PragerU ones — yet remain unrestricted.
"The lawsuit is about discrimination," Streit said. "We just want to be treated the way other channels and other producers are treated."
The suit even notes that when other YouTube users post a "restricted" PragerU video under their profiles, those videos do not get restricted, further illustrating the bias the company has against PragerU.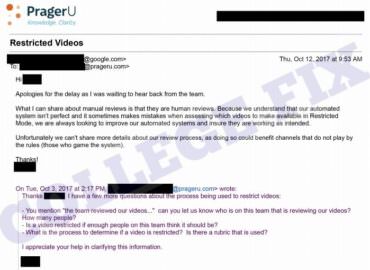 Streit said in some cases PragerU videos were restricted within a few hours of being put up. In an email obtained by The College Fix, a YouTube official acknowledges the reviews are done by actual employees.
"At the beginning they had very vague reasoning," Streit said, noting the company would blame an algorithm, then later "community flagging."
"Eventually they did admit humans have viewed our videos and still deemed them inappropriate for younger audiences," she said.
PragerU videos currently listed under restricted mode include:
Why Isn't Communism as Hated as Nazism?
Are the Police Racist?
Why Don't Feminists Fight for Muslim Women?
Are 1 in 5 Women Raped at College?
Radical Islam: The Most Dangerous Ideology
The Most Important Question About Abortion
The World's Most Persecuted Minority: Christians
Ten Commandments: 6. Do Not Murder
Gender Identity: Why All the Confusion?
Gun Rights Are Women's Rights
"Watch any one of our videos and you'll immediately realize that Google/YouTube censorship is entirely ideologically driven. For the record, our videos are presented by some of the finest minds in the Western world, including four Pulitzer Prize winners, former prime ministers, and professors from the most prestigious universities in America," PragerU founder Dennis Prager said in a news release Tuesday.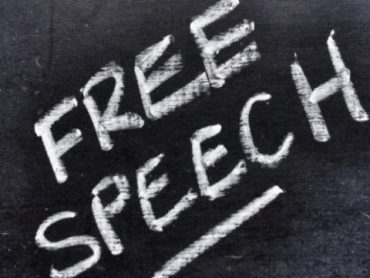 Making matters worse, YouTube has demonitized more than three dozen PragerU videos, meaning the nonprofit cannot make money when those videos are viewed. The suit accuses YouTube of hurting PragerU's ad revenues and damaging its reputation.
Streit said that even though the ideas of battling YouTube/Google is daunting, they have a strong legal team. Former California Gov. Pete Wilson's Los Angeles-based lawfirm is representing PragerU.
"This is speech discrimination plain and simple, censorship based entirely on unspecified ideological objection to the message or on the perceived identity and political viewpoint of the speaker," Wilson said in a news release. "Google and YouTube's use of restricted mode filtering to silence PragerU violates its fundamental First Amendment rights under both the California and United States Constitutions."
Famed attorney Alan Dershowitz — who is featured in a video on the founding of Israel currently in restricted mode — is also advising PragerU on their suit, Streit said.
"We have a strong case and we have an amazing counsel," she said.
MORE: YouTube blacklists PragerU educational videos
Like The College Fix on Facebook / Follow us on Twitter