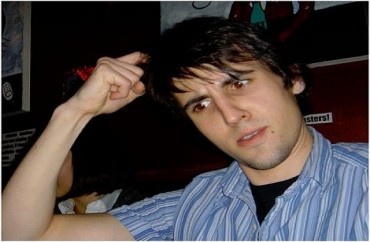 Two organizations at the University of Virginia have "apologized for and denounced" alleged "blatant discrimination and violence" that took place at a fraternity house party on Saturday evening.
Any "violence," however, appears to be merely symbolic in nature.
The campus I.M.P. Society and Student Hip Hop Organization issued a statement Tuesday which reads "As the night unfolded, these members of the [Beta Theta Pi] fraternity brought it upon themselves to create a space separate from ours. This was in direct violation of our party norms and the previously agreed upon terms for the event."
What exactly were these "norms"? The event's Facebook page provides the following:
Know your personal space and respect the personal space of others. Do not touch another person without receiving their explicit consent.

Any sexist, racist, homophobic, transphobic or otherwise violent behavior will not be tolerated.

If you or someone you are with feel unsafe please reach out to our team and we will work with the event staff to remove the offending person from the space.
The groups also complained that "impromptu security" (i.e. bouncers, doormen) was set up at the entrance to the party, according to The Cavalier Daily.
So … what precisely is the issue? The Daily reports that "according to the statement, SHHO and I.M.P. members made 'numerous attempts' to follow these norms, but were met with 'resistance' from fraternity members."
What does this even mean? My head is spinning in a politically correct feedback loop.
Consider: The I.M.P. Society and SHHO complain some frat members created "space separate" from others … yet one of the party's norms is "know your personal space and respect the personal space of others."
The complaint about the bouncers gets a bit more specific — their presence "led to the policing of minority students," the groups allege. However, consider how they word this beef:
"IFC fraternities at U.Va. are often predominantly white, and photos that circulated online appeared to show several white men guarding the entrance to the party, creating what some people viewed as an unwelcoming environment for minority students" (emphasis added).
Ah. The 'ol "some people viewed" gripe.
Neither the I.M.P. Society nor the SHHO offered further details about the party. Inter-Fraternity Council President Ashwanth Samuel told the Daily that his organization "has been in conversation with relevant student groups in an attempt to find a constructive path moving forward."
Good luck, Mr. Samuel.
Wikipedia notes the I.M.P. Society is a "secret society […] notable for combining philanthropy and public mischief." Perhaps it is engaging in just that in this case.
Read the full Cavalier Daily article.
MORE: UVA frat's 'cops & robbers' party ripped for 'encouraging racist conduct'
MORE: Syracuse suspends fraternity pledges for private satirical skits
IMAGE: minusequalsplus/Flickr.com
Like The College Fix on Facebook / Follow us on Twitter