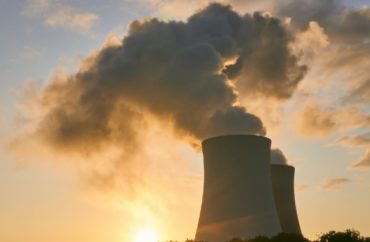 Students will learn the 'Indigenous approach to science'
Princeton University is offering a course this spring semester called "Nuclear Princeton: An Indigenous Approach to Science and the Environment," which seeks to connect nuclear science to settler colonialism.
"How do we grapple with the lasting, unintended impacts of conducting science, engineering, and medicine in 'the nation's service and service of humanity?'" the course description says, with reference to Princeton's motto. "What lessons can we learn from the University's past to conduct morally sound research and generate culturally inclusive knowledge?"
Students will learn about the Ivy League university's history with nuclear science and how it relates to the perspective of Native Americans.
"Course readings touch on interdisciplinary topics: the university's past and present engagements with nuclear science, engineering, the nuclear arms race, and anti-nuclear movements, along with Indigenous perspectives on land, sovereignty, and indigeneity," the syllabus states.
University-affiliated scientists, including Albert Einstein, conducted research at Princeton that contributed to the Manhattan Project. Other professors' work assisted in the development of atomic bombs.
"The development of nuclear science at Princeton and Princeton's reputation as a top research institution was made possible through the systematic exploitation of Native lands and bodies," the Nuclear Princeton initiative states.
The syllabus states students "will critically approach the intersection of Princeton's history, nuclear science, settler colonialism and environmental racism to collectively imagine a more holistic approach to studying science and the environment."
Anthropology Assistant Professor Ryo Morimoto teaches the class. His research, according to his faculty bio, "aims to create a space for and language to think about nuclear things and other contaminants as part and parcel of what it means to live in the late industrial and post-fallout era."
Morimoto has yet to respond to The College Fix's request for comment two weeks ago. The Fix asked for a definition of an "indigenous" approach to science, how nuclear science relates to settler colonialism and what knowledge he would like for students to take away from the course.
While some of the "learning objectives" involve gaining research skills and learning about "indigenous perspectives," others focus on a broader understanding of diversity and activism.
"The students will familiarize themselves with and value the university's diversity and inclusion policy as well as existing student activism organizations," one objective states. "The students will learn about and apply inclusive and participatory research methods," adds another.
The course, open only to undergraduate freshmen, has already filled to its limit of 15 students — meaning the course is now closed to anyone else who may wish to add it to their schedule.
Princeton University's media relations team also has not yet responded to questions from The Fix sent two weeks ago asking about the school's history with colonialism and the motive behind the course.
MORE: Duke alumni create 'Space Medicine' course
IMAGE: Markus Distelrath/Pexels.com
Like The College Fix on Facebook / Follow us on Twitter