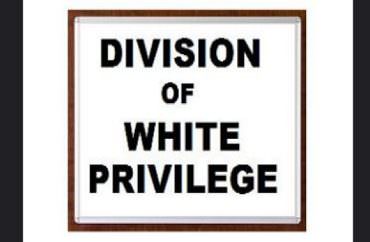 A professor from Princeton University told an MSNBC audience yesterday that, despite the facts showing the Covington High School boys are innocent of "taunting" a Native American activist, they're still a symbol of that dastardly "white privilege."
As reported by Newsbusters, religion and African-American Studies prof Eddie Glaude asked "MSNBC Live" host Craig Melvin whether African-American high schoolers would have been given the opportunity to defend themselves in the media just as the Covington boys were:
I think more than anything, underneath some of the backlash against hearing the young man is this question, who are allowed the innocence of childhood, right?…Why do we always do this in these sorts of cases, when white boys are involved, and what do we do, how do we react when brown and black kids are involved?

So underneath this is this sense of hypocrisy. Underneath this is a double standard. Underneath this is that we give privilege to these white kids. He can sit down with Savannah Guthrie and redeem himself, but then there are all these other folk who we just presume, you know, who aren't so innocent.
Glaude followed up by chastising the boys for not taking "responsibility for what happened," and then responded to Melvin's accusation that the high schoolers "were inviting a confrontation" via the wearing MAGA hats … by invoking actress Alyssa Milano:
There was a sense in which the hat announced a certain set of political commitments. Alyssa Milano […] I think described the hat as a modern day white sheet. I think that's how she described it. The hat in some ways for many of us a kind of racial animus…Make America great again [sic] is a kind of nostalgic longing for the 1950s…which black people were to stay in their place, where browns were to stay in their place, and white people were to be treated differently and valued according to the color of their skin.
The professor went on to repeat the accusation — made only by the Native activist at the center of the controversy, Nathan Phillips — that the boys chanted "build the wall," and that they subjected a passing female to catcalls … though the teen in the video does not attend Covington.
In 2016 Glaude defended a black colleague who had accused local police of racism during a traffic stop, despite dashcam footage proving otherwise.
MORE: White privilege taught as fact
MORE: Students offered extra credit to determine level of 'white privilege'
IMAGE: Mike Licht / Flickr.com
Like The College Fix on Facebook / Follow us on Twitter