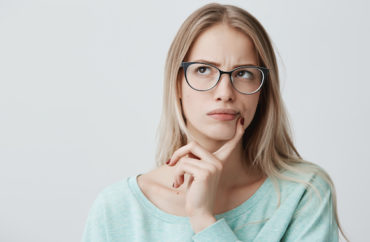 It's not just women who get periods, they argue
Two Princeton groups recently held an event celebrating menstruation where students were told that menstrual periods are not limited solely to women, and that people other than women can menstruate. However, the groups refused to comment or expand on this argument. Princeton feminist groups contacted by The College Fix also declined to discuss the issue.
At the recent "Menstruation Celebration," hosted by Princeton Students for Reproductive Justice and Princeton Students for Gender Equality, the organizations were "urging people to stop referring to menstruation as a women's issue, since transgender and non-binary people get periods as well."
Menstruation, a monthly biological event in which the uterus sheds its lining if there is no embryo present, is widely understood by biologists and scientists to be a phenomenon that affects only females.
Neither Princeton Students for Reproductive Justice nor Princeton Students for Gender Equality responded to repeated requests for comment from The College Fix on the position that individuals other than women can menstruate. The Fix also asked the groups whether or not other topics commonly seen as "women's issues," such as abortion, should no longer be referred to as such.
Princeton is home to a wide array of women's and feminist groups. The College Fix reached out to several of these organizations to see if they had differing opinions on menstruation being strictly a women's issue. All eight organizations failed to comment, including the Princeton Association of Black Women, Princeton for Women in Politics, the Graduate Women of Color Caucus, Women's Political Caucus, Wym'on Stage, and SpeakOut.
The umbrella organization for these feminist groups, the Princeton Women*s Center, has lately promoted LGBT ideology in its programming and events. This past October, the Women*s Center began coordinating two "Queering the Color Line" events each month to create "an affirming space for LGBTQIA Students of Color to meet and share a meal.".
Explaining why the Women*s Center uses an asterisk rather than an apostrophe in its name, the organization writes on its website: "When you come upon an asterisk in your reading, you recognize it as a [sic] indication that there's something more to learn. We use the asterisk to suggest that we are much more than our name implies: the Center is not just for women nor is it just about women. We welcome and engage persons of all genders here, including genderqueer, nonconforming, transgender folks, and cisgender men."
Princeton Students for Gender Equality states on its website that the organization is "dedicated to sex positivity, sexual and reproductive health education, and pro-choice politics." The website lists other feminist causes the organization has advocated for on campus, including "a campaign to expand access to emergency contraception on campus" and an attempt "to put condoms in all eating clubs."
MORE: Harvard will provide free menstrual products to 'menstruators'
MORE: Pretzels that look like used tampons: This is campus feminism
IMAGE: Cookie Studio / Shutterstock.com
Like The College Fix on Facebook / Follow us on Twitter