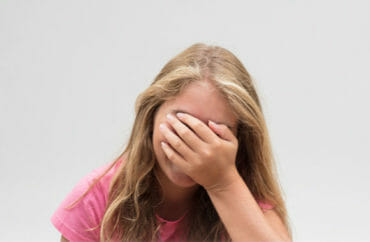 If there's one way to make desserts appear more enticing, it's decorating them as a woman's private parts and used tampons.
Said nobody — ever.
But that's just what Princeton Students for Gender Equality and Princeton Students for Reproductive Justice did with their cupcakes and chocolate covered pretzels last Friday. The goal: to "destigmatize conversations about periods" at the third annual "Menstruation Celebration."
According to The Daily Princetonian, the, er, "celebration" also included fun and games such as "Pin the Ovaries on the Uterus" (why would anyone want to do that?) and a "Tampon Toss" into an … "oversized" vagina.
If folks donated menstrual products to the homeless (an actual worthy endeavor), they were entered into a raffle where they could win a "diva cup, [a] cramp care oil blend, an echo dot," or the event's featured book, that raving best-seller Periods Gone Public: Taking a Stand for Menstrual Equity.
Student Kirsten Keels (who must not get out a lot) said "It's a really important issue and I think it's great that there is such an open platform to talk about it."
Organizers said menstrual equity is a movement for equal access to menstrual products for everyone with periods, especially homeless, incarcerated, and economically insecure people.

According to [PSRJ co-president Mabel] Felix, University students are less informed on the general topic of menstruation than some would think.

"The two previous menstruation celebrations, we had videos of some of the officers going around asking people — mostly men, who don't get periods — asking them what menstruation was and it's really shocking how little people know about periods," Felix said. …

Signs at the celebration included one supporting the Menstrual Equity for All Act of 2017 (H.R. 972), one explaining menstruation, and another urging people to stop referring to menstruation as a women's issue, since transgender and non-binary people get periods as well.

A more lighthearted sign deconstructed period myths like "You can lose a tampon in your vagina," "Period week = blow job week," and "PMS is not real."

According to Felix, the language used when discussing menstruation is crucial to destigmatizing it. For instance, Felix said she encourages people to say "I have really bad cramps" instead of "I have a really bad stomach ache," and to not hide tampons and pads when going to change them.
Felix added: "The fact that you acknowledge that periods are natural and there is nothing to feel ashamed about doesn't translate necessarily into feeling more comfortable talking about them just because the stigma is such a socially pervasive thing."
Is that so. Well, you know what else is natural? Going #2.
When do we begin "destigmatizing" it? Perhaps some undergrads could organize a "Princeton Students for Defecation Justice" and then hold an annual "Excretion Celebrations" featuring "Pin the TP on the Rectum" game.
Also: a "Suppository Toss" into an oversized anus to highlight the unnecessary shame of hemorrhoids.
MORE: Harvard free tampon program highlights absurdity of gender theory
MORE: Student gov. drops tampon supplier over 'cultural appropriation'
IMAGE: Giulio Fornasar / Shutterstock.com
Like The College Fix on Facebook / Follow us on Twitter