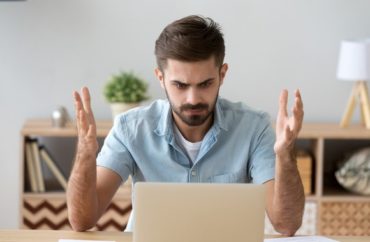 One student letter signer even lost a potential internship
The nearly two dozen Princeton University students who recently signed an open letter in defense of academic freedom and free speech now face cyberbullying and name-calling from peers at the Ivy League institution.
The letter was signed by members and supporters of the Princeton Open Campus Coalition and expressed opposition to a list of demands pushed by hundreds of students at the school that call for things such as reparations for African Americans, mandatory "anti-racist" trainings, and curriculum changes framed by identity politics.
The demands amount "to a concerted siege of free thought at Princeton, which they seek to effect by hijacking the University bureaucracy to create a monopoly for their beliefs on deeply controversial and contentious issues," the letter states.
After the letter was circulated, the students who signed it became targets on Princeton listservs and social media circles, according to a student who was targeted by the harassment in an interview with The College Fix.
The 22 students who signed the letter had their names screenshot into one residential college listserv with the statement: "oops.. did I drop this here. Putting the signature page so we know our fellow racists but not the whole letter because I don't want to upset more people with useless racist propaganda."
Next, someone posted on a Princeton student Facebook group a collage comprised of the student IDs of all 22 signers, images taken from Tigerbook, a secure online school directory. In that Facebook group, students made comments about the signers, with statements such as "Would the POCC people be Nazi collaborators?" and "Absolutely. Some of them are actual fascists and the rest of them are ghouls."
An email to the Princeton University media affairs department asking about the backlash the students faced went unreturned Thursday.
Some of the members of the Princeton Open Campus Coalition said in emails to The College Fix on Thursday that they are disappointed by their peers' reaction.
"Princeton University is dedicated to service. I feel that publicly posting harsh and derogatory statements about fellow students is a violation of our central mission," said student Abigail Anthony.
Another letter signed, Peter Brown, told The College Fix that he finds it "unfortunate that an effort to protect free speech and open discussion on campus has resulted in public harassment and even broken friendships."
"I have observed many students who agree with the letter but are unwilling to sign for fear of harassment and humiliation," Brown said. "They worry that they will lose friends and even job prospects, and unfortunately I think their fears are legitimate."
In fact, another letter signer, J. Warden, told The College Fix that an opportunity for a potential internship with a major business firm was derailed after his contact at the company learned he had signed the letter.
The company representative told Warden her firm is committed to "social justice" and "rooting out bias" in its explanation, according to a copy of the email to Warden provided to The Fix.
"I believe that my experiences epitomize the 'cancel culture' that prevails in many institutions and organizations around the country and the globe," Warden said.
But the controversial letter stated in part that its signers are "firmly united in our belief that fearless and unrestrained civil discourse is critical to a proper understanding of these complex issues and that robust protection of free thought, speech, and academic pursuit, particularly in the context of controversial issues, is the [essential condition] of a sound liberal arts education."
MORE: Princeton faculty accuse school of 'anti-blackness,' issue 48 demands
MORE: Princeton alumni demand school pay reparations for slavery, abolish cops
IMAGE: Fizkes / Shutterstock
Like The College Fix on Facebook / Follow us on Twitter