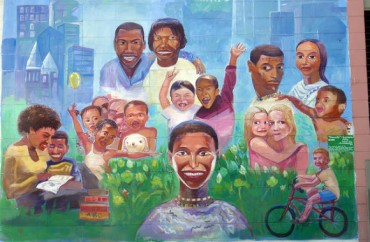 Woodrow Wilson's name will remain on Princeton University's public affairs school and one of its residential colleges, despite demands by race protesters that all vestiges of the progressive-but-racist president be removed.
But to remedy his mixed legacy, Princeton will start putting up "diverse" artwork.
The board of trustees voted today to adopt recommendations by a special committee tasked with evaluating Wilson's legacy, which includes expanding its commitment to diversity and inclusion.
The committee acknowledges that over the course of Princeton's 270-year history, there have been people connected to the University – influential alumni, generous benefactors, and celebrated professors – who have espoused views that are antithetical to our values today. We recognize that the continuing presence of their names on campus may be discomforting to many, and offensive to some. …

[Princeton] needs to be honest and forthcoming about its history. This requires transparency in recognizing Wilson's failings and shortcomings as well as the visions and achievements that led to the naming of the school and the college in the first place.
RELATED: Princeton University president: Woodrow Wilson mural should be removed
To satisfy that "minority" of commenters that wanted Wilson's name removed entirely, the trustees authorized the administration to:
implement a so-called Ph.D. pipeline program that recruits students from "underrepresented groups" to pursue doctoral degrees

"acknowledge that Wilson held and acted on racist views" and install a "permanent marker" on the Wilson School that lays out "the positive and negative dimensions of Wilson's legacy"

"diversify campus art and iconography," particularly "commissioning artwork that honors those who help make Princeton a more diverse and inclusive place" and naming buildings after "more diverse" individuals

change Princeton's motto from "service of all nations" to "service of humanity," including putting the new motto on the front campus (an earlier recommendation by Supreme Court Justice Sonia Sotomayor)
Read Princeton's news release and the report.
RELATED: Princeton faculty petition supports campus Black Justice League protesters
h/t Anton Sorkin
Like The College Fix on Facebook / Follow us on Twitter
IMAGE: Daniel Lobo/Flickr