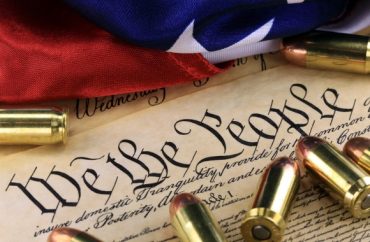 The University of Virginia's Beta Bridge has played host to student messages for some 50 years. Most recently, the bridge featured the mural "PROTECT BLACK TRANS WOMEN," but this was painted over during the weekend with a pro-Second Amendment slogan.
According to The Cavalier Daily, the terms "2A" and "GUNS" were painted, while "WOMEN" was crossed out. The original message, put up by the SABLE Society, was repainted, but was again modified with the pro-gun terms.
The report notes the gun message appears to reference various Virginia towns threatening to become Second Amendment "sanctuaries" if the newly Democrat-controlled state legislature follows through with (allegedly) unconstitutional firearm restrictions.
It is not yet known who is responsible for the pro-gun message.
UVA spokesman Brian Coy said that although the bridge "is a long recognized public forum that may on occasion cause controversy or disagreement," the university acknowledges "that people, particularly black trans women, feel demeaned or threatened by this message and the way it appeared."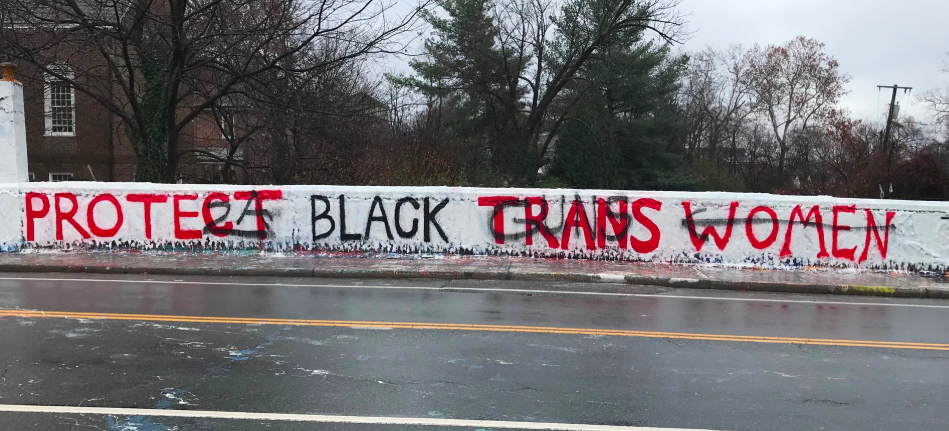 Coy added that university resources are available to those "impacted by the incident," such as Counseling and Psychological Services, the LGBTQ Center, and the Office for Equal Opportunity and Civil Rights' Gender Diversity Resources.
Lyle Solla-Yates, software platforms and technology lead in the School of Architecture, posted a photo of the defaced mural Saturday morning on Twitter.

"I appreciate that there are people who firmly believe in the Second Amendment, but this looked like something that was supposed to…make people not inspired to protect the Second Amendment but be afraid, and I was upset," Solla-Yates said in an interview with The Cavalier Daily. "I was a little reluctant to share it, because I don't like sharing hate messages, but I feel like people have to be cautious about people like this." …

Blake Hesson, president of the Queer Student Union and a fourth-year College student, said they believe the incident speaks to a wider problem where hateful messages are directed towards marginalized people around the University.
Hesson added that in cases like this, he believes the university should "come in and say what kind of things should be allowed."
MORE: Pro-2nd Amendment march at Penn State counters David Hogg appearance
MORE: History professor calls for repeal of Second Amendment
IMAGE: Shutterstock.com, Twitter
Like The College Fix on Facebook / Follow us on Twitter