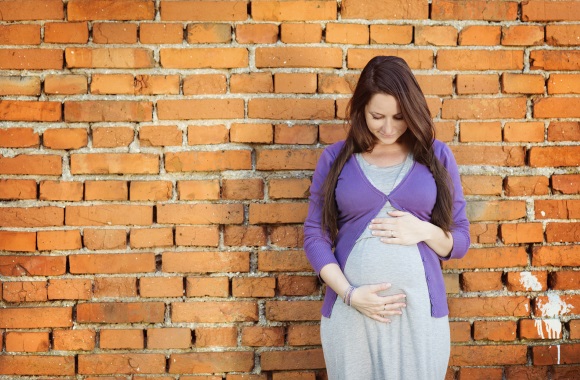 When it comes to abortion, the Catholic Church doesn't mince words.
The Church's main teaching document, the Catechism, states that "Formal cooperation in an abortion constitutes a grave offense." Pope Francis has described abortion as a "horrendous crime" and "very grave sin."
Despite these clear descriptions, many of America's Catholic universities appear to show support for pro-choice causes. Already this year, at least two Catholic universities faced opposition from pro-life activists for support of pro-abortion causes.
In January, a petition from TFP Student Action forced Georgetown University School of Medicine to remove Medical Students for Choice from a list of student groups. The group declared victory after the university removed the pro-abortion student group, which boasts of "creating tomorrow's abortion providers," from its website.
The university, meanwhile, told The College Fix the pro-abortion chapter doesn't have access to university funds and that it "was mistakenly listed with other official student groups that are eligible to receive university funds."
Yet Georgetown University last April hosted Planned Parenthood's president for a campus talk, and in years past offered a class that taught students how to protect abortion coverage provided under the Affordable Care Act.
More recently, the Students for Life chapter at Loyola University New Orleans took action after a university rendition of The Vagina Monologues, hosted by the college's Women's Resource Center, was slated to benefit Planned Parenthood.
MORE: Pro-life students shame college into dumping Planned Parenthood fundraiser
And last year, an unofficial pro-abortion group at Loyola University Chicago held a "papaya workshop" to demonstrate how to conduct an abortion using the piece of fruit.
For John Ritchie, director of TFP Student Action, incidents like these stem from a "moral crisis" in Catholic education, which he said should focus on promoting truth and passing on the faith.
"However, what we see today on many Catholic campuses is shocking: morality is mocked, Church teaching is ridiculed, dissident professors — Catholic and non-Catholic — undermine the faith," Ritchie said in an email.
His organization has stood as a bold defender of traditional Catholic education, especially on the issue of abortion.
For example, it spearheaded an effort for Georgetown University to cancel an on-campus speech by Planned Parenthood CEO Cecile Richards and successfully called on Boston College to remove Planned Parenthood from a listing of "Internship Programs" online.
MORE: Georgetown clamps down on pro-life activists at Planned Parenthood event
The group is not alone in the fight. Echoing Ritchie's comment, Reagan Barklage of Students for Life of America said there is room for improvement when it comes to Catholic universities advancing the pro-life cause.
"When some of the bigger Catholic schools of higher education are honoring pro-abortion government officials or hosting pro-abortion speakers, they are sending a message that they value something other than being a voice for the Catholic faith in the public square," said Barklage, the national organization's Western Regional Director.
The various campus controversies highlight there's no definitive or overarching method on how Catholic university should navigate the promotion of abortion on their campus.
When contacted for this article, the Association of Catholic Colleges and Universities referred The Fix to a list of five principles that "can guide Catholic colleges and universities as they seek to promote engaged dialogue on any number of challenging, contemporary topics."
But the principles don't explicitly discuss how member institutions should handle abortion, or other pro-life issues like stem cell research and the death penalty.
The fourth principle notes that Catholic colleges "host speakers with a range of views, while not necessarily advocating the opinions expressed by any invited speaker." It goes on to state that Catholic higher education has a responsibility "to provide an environment for students to address challenging, even controversial, issues" but adds "by incorporating speakers whose views are shaped by Catholic intellectual thought and Church teaching."
Various Catholic college administrators didn't respond to requests for comment on how they handle the issue of abortion on their respective campuses.
MORE: Students fight plans to honor abortion advocates at their Catholic colleges
'We live in times that call for heroic virtue'
Ritchie emphasized following the example of the Church's heroes, the saints, when it comes to handling the issue.
"We live in times that call for heroic virtue, not just common virtue. And I wish more Catholic universities would articulate that call to heroic virtue with more clarity," he said.
Catholic universities need to show their commitment to their faith's own doctrine, Barklage said. She added that if Catholic universities, given the Church's doctrine, aren't forming pro-life apologists, then "there will be a significant gap in people articulating the Church's position."
"If a university is deemed to be a Catholic school, then they need to show that they are doing their best to form students under their care according to the doctrines of the faith, one of which deems abortion to be a grave evil," Barklage said.
But while a number of Catholic campuses have found themselves facing the ire of pro-life activists, there are numerous campuses staying true to their religious identity.
Barklage pointed to Christendom College, Benedictine College in Kansas and Franciscan University as three examples of schools that have consistently instilled pro-life values in their graduates.
Ritchie highlighted the high student turnout at the annual March for Life in Washington D.C.
"The Catholic colleges that support and encourage their students to attend the March for Life are doing a fine job fighting for the unborn," he said.
MORE: Young and upbeat: Millennials in March for Life resolute, passionate
Like The College Fix on Facebook / Follow us on Twitter
IMAGE: Shutterstock