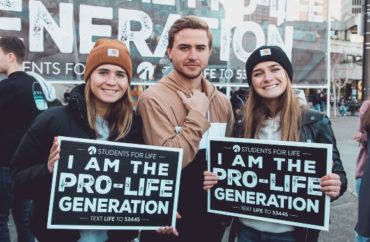 New project will urge schools to cut ties with abortion industry
Students for Life of America recently launched a project to research and expose Christian universities affiliated with Planned Parenthood and the abortion industry at large.
The nation's largest pro-life student organization has released a list of 25 schools who it has identified as having ties to the abortion industry. At least two no longer have any ties to the nation's largest abortion vendor.
"There is an unholy partnership between a number of Christian schools and the abortion industry," Students for Life president Kristan Hawkins said in a news release.
The partnerships the pro-life organization has targeted includes universities who have advertised internships or career postings with the abortion corporation, suggested it as a medical care resource for students or allowed medical school students to complete a clinical rotation there.
A spokesperson elaborated further on the importance of this project.
"Christian schools, rooted in biblical values, are some of the most equipped schools to wage the battle against Planned Parenthood," Lauren Enriquez told The College Fix via email. Christian universities can "eradicate the abortion vendor from college communities where they target vulnerable students and seek out potential college-age abortion clients."
The pro-life organization has started to look at 700 Christian schools, though all will not have a relationship with Planned Parenthood.
Students for Life "will release the full list of schools that do have relationships with Planned Parenthood later this year," Enriquez said. "Planned Parenthood being listed as a student resource is a very common entry point for Planned Parenthood into Christian colleges and universities," Enriquez said.
University granted credit to a Planned Parenthood student intern
Messiah College, one of the universities who SFLA said had cut ties Planned Parenthood, denied that a relationship even existed. It describes itself as "rooted in the Anabaptist, Pietist, and Wesleyan traditions of the Christian church."
"Dr. Kim Phipps, has contacted Students for Life in writing twice within the past two weeks to respectfully request that their organization remove Messiah University from their list of schools that has ties to Planned Parenthood and to cease referring to us in this way," Danielle Ran told The Fix via email on March 8.
The spokesperson said:
Messiah's health center does not refer or promote their literature, or provide Planned Parenthood access to our students. We have also affirmed to Students for Life that one of Messiah University's foundational values is the importance of every person, and our belief that each person is made uniquely in the image of God. Messiah sponsors pro-life student organizations and activities, and we serve and promote a variety of pro-life community partners.
"There were two students listed as completing internships at Planned Parenthood, which those students had independently sought out on their own," Ran said, which she said she believes is why the Christian college was listed by Students for Life. "We confirmed that, per our protocol, since these sites were not congruent with Messiah's institutional values, they should not have been included in the sample list on the website, and we removed them accordingly."
MORE: Catholic school cuts Planned Parenthood from resource page
Enriquez told The Fix that the internships happened in 2018 and one of the two students did receive academic credit for the internship.
"Messiah did originally meet the criteria for being listed, which in this case was promoting Planned Parenthood by listing the Planned Parenthood internship on its website," Enriquez said. "It was removed quickly, which to us is a victory all the way around."
"Messiah College immediately responded to correct this issue that was found with alacrity and grace, showing that the university stands by its convictions and are willing to correct course when things slip through the cracks," Enriquez said.
Students for Life encourages action
SFLA has started a number of campaigns to encourage its network of activists to take action to encourage schools to cut ties with the abortion industry.
A map on its homepage lists schools who have ties to the abortion industry, a short description and links to online contact pages that allow pro-lifers to directly contact university officials.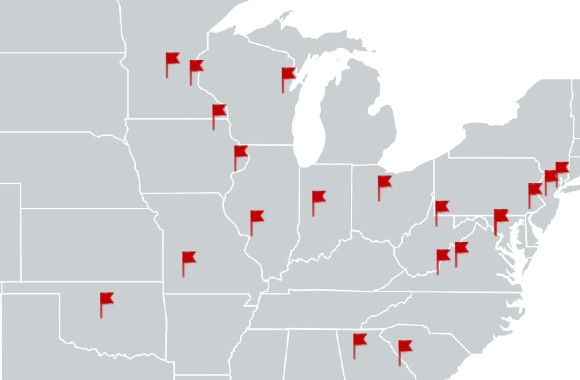 St. Norbert College in Wisconsin is accused of promoting the nation's largest abortion vendor on its website, according to the pro-life group's website.
Activists can "contact President Bruess to urge Saint Norbert College to cut ties with Planned Parenthood, America's largest abortion vendor," via prefilled emails.
The entries also link out to blogs that provide more information on the situation.
Editor's note: College Fix assistant editor Matt Lamb worked on portions of this project while an employee of Students for Life of America and Students for Life Action.
MORE: Pro-life student group releases scorecard to hold Congress accountable
IMAGES: Students for Life of America/Facebook; Studentsforlife.org
Like The College Fix on Facebook / Follow us on Twitter