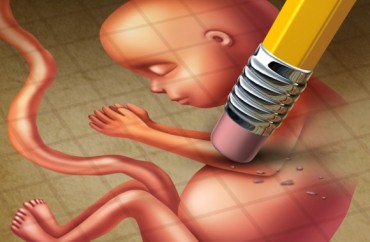 During a recent debate at the University of North Carolina-Wilmington, pro-life Professor Mike Adams got abortionist Dr. Willie Parker to acknowledge that the procedure "kills a human being," a statement caught on video.
The debate Thursday at the public university was titled "Is This Reproductive Right a Moral Wrong," and a full video of the two-hour event has been posted by one of its co-sponsors, Summit Ministries.
But the portion during which Parker, a doctor made famous for saying he performs abortions because he is a Christian, admits an abortion ends a human life has been highlighted in this two-minute clip put together by Created Equal, a pro-life activism group.
Stream reports that the event took place before a packed audience and was hosted in a bipartisan fashion.
"The crowd of students and activists maxed out available spaces, according to sources on-site. Forty-five minutes before the event, the 500-seat Warwick Ballroom on campus was filled. An overflow room simulcast to an additional 100 people. Another 200 people were turned away to watch the online stream, which thousands nationwide also viewed. A diverse coalition of groups had convened the forum, including the College Republicans and College Democrats in a rare show of bipartisanship," Stream reports.
The portion in question that is drawing extra scrutiny came as Parker acknowledged the realities of the procedure. The Daily Wire reports:
"My point is that [abortion] intentionally kills an innocent human being. Would you concede that point?" responds Adams.

Parker does just that: "My first concession was to your first two syllogisms: That abortion kills a human being; it is the intentional disruption of a pregnancy, it kills a human being," he says

The abortionist was then asked how many human beings he's killed. For whatever reason, Parker dismissed the idea that the number matters at all.

"How many human beings have you intentionally killed in your life's work?" asks Adams.

"I don't know, I don't measure my work by —" starts Parker.

"You lost count," interjects Adams. "You've lost count."

Parker then shockingly asked, "If it's a million, what does it matter?"

"10,000?" asks Adams.

"20,000. 30,000." Parker quickly [shot] back. "What's the difference?"

"What's the difference between 20,000 and 30,000?" says Adams. "10,000 dead human beings."
Read the Stream article and The Daily Wire article.
MORE: Professor files Title IX complaint for denied funding of all-male abortion debate
MORE: Catholic Georgetown University hosts Christian abortionist
IMAGE: Shutterstock
Like The College Fix on Facebook / Follow us on Twitter