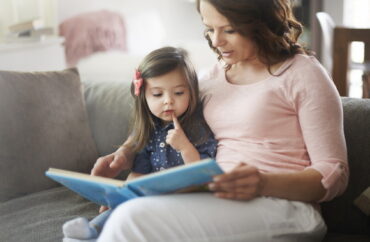 'Just imagine if the Riley Gaines of this society could totally keep their cool at the sight of a trans dick,' professor also allegedly said 
A professor in Canada recently argued on Twitter that parents should show "little children" images of genitals in a "safe" way.
"Hey, want to know one of my all time excellent parenting ideas? Let. Little. Children. See. Penises. And. Vulvas. Of. Various. Ages. And. Sizes. In. A. Casual. Normalized. Totally. Safe. Way. The world will thank you for it. And so will those children when they grow up," tweeted University of British Columbia journalism Professor Katja Thieme on July 10.
The comments were reported on Aug. 1 by True North, a center-right news organization critical of authoritative trends in Canada, and included a screenshot of the professor's tweet.
Thieme reportedly made the comments in a larger thread criticizing Riley Gaines, a former Division I swimmer who competed against transgender swimmer Lia Thomas, a 6-foot-4, 22-year-old with biological male genitals. Gaines has become the leading voice in America for disallowing trans athletes in female sports and private spaces.
Here is UBC journalism professor Dr. Katja Thieme saying children should be exposed to adult genitalia to prepare them for seeing naked transgender individuals in locker rooms. #campuswatch pic.twitter.com/zrXVCVU4TO

— Élie Cantin-Nantel (@elie_mcn) August 1, 2023
Gaines recently testified before Congress that she and her collegiate athletes "were forced to take our swimsuit off in front of a male who was doing the exact same thing."
"If nothing else I truly hope how you can see this is a violation to our right to privacy and how some of us have felt uncomfortable, embarrassed and even traumatized by this experience."
According to True North, Thieme called Gaines a "transphobe" and also argued: "Just imagine if the Riley Gaines of this society could totally keep their cool at the sight of a trans dick. And just imagine if Riley Gaines' parents were like, yeah, that happens, it's okay, now let's talk about your upcoming training schedule."
CAMPUS WATCH: UBC prof advocates exposing kids to adult genitals
The outlet added that the professor also claimed incidents involving women uncomfortable after encountering biological males in locker rooms fuel "anti-trans activism."
Thieme declined True North's request for comment and has set their Twitter account to private.
MORE: UPenn sexual assault survivor testifies against biological men in women's spaces
IMAGE: G Point Studio / Shutterstock
Like The College Fix on Facebook / Follow us on Twitter