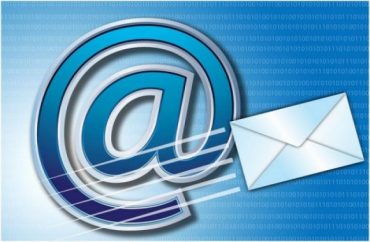 An email that made its way through Harvard's campus has led to a police investigation at the request of the school.
Did the message contain any threats to students or college officials? Apparently not. Did it reveal any sensitive information about same? Again, no.
The email, according to The Harvard Crimson, urged students "to stop 'white genocide' and vote for Republican presidential nominee Donald J. Trump."
"[The message] claims that 'third-world non-Whites' are flooding countries like the United States, and that white people should advocate against diversity. The email concludes with a plea for recipients to vote for Trump, who, the email argues, is the only candidate capable of understanding issues facing white people."
Not exactly the most palatable of messages, to be sure. But to bring in the cops?
The email was sent to several student leaders, including House Committee chairs and representatives of the Harvard Democrats and the Harvard Republicans.

The email was signed by Educators and Students Against White Genocide, a website that seeks to organize students to oppose diversity in America. According to the group's website, a similar email was sent to University of West Virginia students and to the West Virginia state legislature. …

Students who received the email said they were largely not offended, though they were confused. The College emails of many students who received the message are publicly available on the Internet.

MORE: Harvard wants to help conservative students with 'Task Force on Inclusion and Belonging'

Susan X. Wang '17, president of the Harvard Democrats, received the message on her College email account and immediately archived it, originally thinking the message was sent to her club email.

"It was pretty gross, but I didn't see anything that was personally targeted to me, so I brushed it under the rug," Wang said.

Similarly, when Anna Liu '18 received the email, she thought it was spam. Waverley Y. He '18 thought the email was satire.
"Brush it under the rug," eh? How about that!
What does it say when undergraduates have more common sense about something like this than Ivy League administrators?
MORE: Harvard's cross-dressing burlesque troupe must accept women, petition demands
MORE: Harvard returning to 'the Puritan era' by punishing students for associations
Like The College Fix on Facebook / Follow us on Twitter
IMAGE: JASE Group LLC/Flickr
Like The College Fix on Facebook / Follow us on Twitter