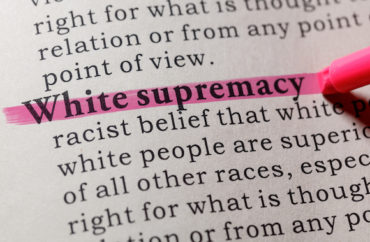 The University at Buffalo issued a press release on Saturday to inform everyone it has a professor from its Department of Global Gender and Sexuality Studies available to discuss the George Floyd killing.
Kari Winter, who teaches American studies and is a Minneapolis native (the city where Floyd was killed), says "When black lives don't matter, none of our lives matter. When black rights don't matter, the American Constitution does not matter."
Winter is part of a "network of scholars, artists, and activists" dubbed "Reclaiming Our Ancestors" which promotes racial justice through the study of 18th and 19th century black Americans and their current descendants.
The professor says it is a "bitter irony" that "so many" who invoke patriotism work to "suppress the freedoms and rights of others" and "exhibit no interest in the basic tenets of democracy."
"When Derek Chauvin pressed his knee on George Floyd's neck, he committed a brutal, horrific murder," Winter says. "He had three immediate collaborators, but they are not alone in their guilt. Their behavior is enabled by the systemic rot of racism. Four hundred years of white supremacy have put the American dream of democracy on life support."

Winter adds that President Donald Trump's Tweets — such as one that said, in part, "when the looting starts, the shooting starts" — encourage violence and racism, imperiling core democratic values. …

Freedom of the press? Arrested. Cruel and unusual punishment? Celebrated. Right to be secure in your person and house against unreasonable search, seizure or murder? Smashed to smithereens."
According to her faculty page, Winter has a PhD in English with interests in American and women's literature, "history from the 18th century to the present," and "transatlantic slavery and resistance." Her highlighted quote reads "We need to create narratives about identity, interconnection, place, and planet that are historically accurate, socially just, and artistically visionary."
MORE: Workshop led by consultant who says being on time is 'white supremacy'
MORE: Prof: Grading, good grammar are examples of white supremacy
IMAGE: Feng Yu / Shutterstock.com
Like The College Fix on Facebook / Follow us on Twitter