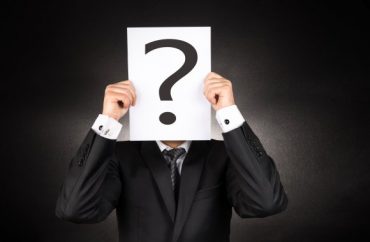 A University of Wisconsin Oshkosh business professor who mysteriously was pulled from his classroom earlier in the year has not returned since.
And the college is completely mum on the matter.
According to The Advance-Titan, Willis Hagen is still employed by UW, but hasn't taught any courses since "a guy just came in and told [him] he had to come with him."
The prof's office no longer features his nameplate, and packed boxes can be seen inside it.
Associate Dean of the Business Department Barbara Rau said no information would be forthcoming as it's "a personnel matter."
Hagen himself refuses to comment.
Megan Harried, who is now teaching Hagen's two business law classes, said she does not think he is teaching anymore this semester.

"I think all of his classes have been redistributed," Harried said. …

When called, Hagen's office number rings continuously and his email, when attempted to contact, bounces back to the sender, even though he is still listed as faculty on the UWO business website.

The Advance-Titan filed a public records request for any police records involving Hagen and his emails since the beginning of the semester, but was not allowed to have them because of an ongoing investigation. …

An A-T reporter talked to Hagen outside his house about his status at the University.

"I would rather not say," Hagen said as he closed the door on the reporter.
While Hagen's Rate My Professors profile is largely positive — an overall 3.6 rating out of 5.0 with the top tag being "hilarious" — several commenters note he used "crude" humor and made references to marijuana and alcohol:
"Although he tries to be engaging, his jokes are often crude and used to highlight his own intelligence."
"He's obsessed with weed and I'm pretty sure he was always high for class."
"All his examples are about drinking and weed."
"Has a dry humor and likes drug and drinking references."
"His jokes are sometimes inappropriate?"
Read the full Advance-Titan article.
MORE: Johns Hopkins prof suspended for allegedly creating 'hostile classroom environment'
MORE: Suspended Marquette prof RIPS into president for demanding apology
Like The College Fix on Facebook / Follow us on Twitter
IMAGE: Shutterstock