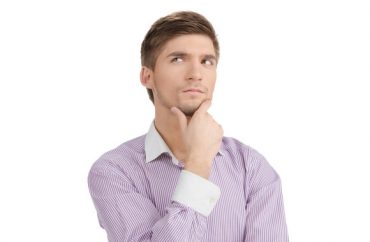 A Princeton University professor told a crowd at the University of Pennsylvania on Monday that race neutrality in technology is a "deadly force."
African American Studies Professor Ruha Benjamin said developers can "encode their own racial biases" in technology, and users of that tech will never know it. She dubs this the "New Jim Code" (a play on "Jim Crow," just in case).
"Race neutrality, it turns out, can be a deadly force," Benjamin said according to The Daily Pennsylvanian. "This combination of coded bias and imagined objectivity [is] innovation that enables social containment while appearing fairer than discriminatory practices of an earlier era."
People "should be skeptical" of using tech, the professor said, because of its implicit biases.
Benjamin echoes UCLA and USC prof Safiya Noble who a year ago told an audience to stop telling students to "Google" something — because the search engine is racially biased.
[Benjamin] cited several examples of racially-biased technology throughout her presentation, including Citizen, a mobile application that is intended to alert people about dangerous neighborhoods. Benjamin said that since this app relies on user feedback to locate unsafe areas, the app is susceptible to racial profiling. Benjamin also showed a clip of Sleep Dealer, a dystopian sci-fi movie about how technology could be used to oppress and overwork migrant workers. …

To address the issue of racial bias in technology, Benjamin said the solution relies on developers being conscious of avoiding this problem. She said organizations like Our Data Bodies, which created the Digital Defense Playbook, are helpful for setting guidelines for developers to avoid being racially biased.
The authors of the "Digital Defense Playbook" include:
— a "Black Queer mother and community organizer focused on advancing Queer People of Color and marginalized communities towards liberation through the dismantling of capitalism and all its forms of currency"
— a "mother, anti-racist social justice organizer, author, and poet"
— a "Palestinian and Mexican queer mother" who works in the "healing arts" to "collectively and creatively contribute to all life's interconnected liberation."
MORE: Don't tell students to 'Google' something … because racism
MORE: After two decades of criticism, researchers defend the 'implicit bias' test
IMAGE: BlueSkyImage / Shutterstock.com
Like The College Fix on Facebook / Follow us on Twitter