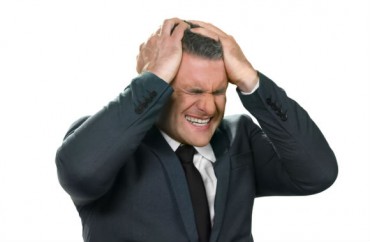 A professor of music theory says that using only the last names of famous composers like Beethoven and Bach is a form of "white supremacy."
Writing in Slate, the University of Massachusetts-Amherst's Christopher White wants everyone to "fullname" these musical masters so as to avoid the "habitual, two-tiered" method: Guys like Mozart get called just that, while women and minority composers are referred to by their first and last names.
"These canonized demigods became so ensconced in elite musical society's collective consciousness that only one word was needed to evoke their awesome specter," White says.
White points to a review of a performance by the Louisville Orchestra — it lauded the presentation of a Beethoven composition, but also a piece dedicated to Breonna Taylor written by Davóne Tines and Igee Dieudonné (emphasis added).
The assistant professor of music theory notes there has been an "explosive focus" over the last few months on white supremacy and "male-centrism" within music research. In his field, "working groups" have been established to "analyze and advocate" for marginalized composers, and they've created a bevy of "alternative" resources for music educators.
If a teacher has been making use of, say, Beethoven to explain a particular concept, he could also utilize the "Cotten picking" style of composer Elizabeth Cotten, for example.
[I]nitiatives toward diversity and inclusion are placing new names on concert programs, syllabi, and research papers, names that might not have been there 10 or 20 years ago—or even last year. But these names are appearing next to those that have been drilled deep into our brains by the forces of the inherited canon. This collision between increasing diversity and the mononyms of music history has created a hierarchical system that, whether or not you find it useful, can now only be seen as outdated and harmful.

As we usher wider arrays of composers into our concerts and classrooms, this dual approach only exacerbates the exclusionary practices that suppressed nonwhite and nonmale composers in the first place. When we say, "Tonight, you'll be hearing symphonies by Brahms and Edmond Dédé," we're linguistically treating the former as being on a different plane than the latter, a difference originally created by centuries of systematic prejudice, exclusion, sexism, and racism.
By using classic composers' full names, White concludes, music educators will offer the "same respect" to all creators of fine music.
If you insist upon using those canonical one-name monikers, just don't butcher 'em like this guy:
MORE: College music dept. pledges to remove 'systemic racism' from curriculum
MORE: Univ. investigates prof over his defense of 'racist' composer
IMAGE: DenisFilm / Shutterstock.com
Like The College Fix on Facebook / Follow us on Twitter