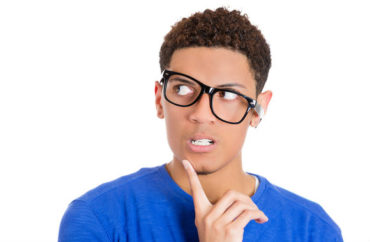 An instructor at Grambling State University is suing Marvel Entertainment, Netflix, Viacom, and Walt Disney Inc. for allegedly "conspiring" to steal his story for the mega-grossing 2018 film "Black Panther."
David Louis Whitehead, formerly of Wiley College, claims the superhero film "possesses striking similarities" to his script titled "Batman Blackman," according to KTBS. He also says the song Kendrick Lamar created for "Black Panther" is similar to Michael Jackson's Invincible album which he used for the "Blackman" script.
Whitehead "is demanding a jury trial" and wants a cool $10 billion in compensatory damages from the companies.
This whole situation started — allegedly — when Netflix asked Whitehead to submit a "30-film project proposal." An attorney for Whitehead supposedly sent the "Batman Blackman" script to the agent of a "Hollywood actor" for consideration. When this actor eventually was tapped to star in "Black Panther," Whitehead believes that was how Marvel "became privy" to his story.
Marvel, et. al. say Whitehead is a "vexatious litigant" and note he is restricted as to where he can file lawsuits.
Lawyers for Netflix and Viacom filed a response on May 28 to Whitehead's claims, asking the court to dismiss the case. The defendants said the complaint should first be dismissed because the Texas federal court does not have subject matter jurisdiction over the "frivolous claims."

The defendants said the claims should also be dismissed because they are duplicative of other cases that have been dismissed and also barred by other courts that have previously heard Whitehead's case." Indeed, Plaintiff's claims are nearly identical to, and at times exactly the same as, claims he has filed in numerous courts across the country against an ever growing litany of entertainment oriented defendants," lawyers for Netflix and Viacom stated.

The defendants said finally, Whitehead's claims should be dismissed to prevent further waste of time, money and judicial resources. …

Defendant's further contended that the case should be dismissed because claims against Viacom are unrelated to the submission and rejection of Whitehead's 30-film proposal and are based upon allegations of copyright infringement of Whitehead's book titled "Brains, Sex & Racism in the CIA and The Escape." Whitehead alleges the concepts were used in the production of the movie and novel "Mission Impossible."
Whitehead said the reason other courts have barred a hearing of the case is due to "fraud on the courts by officers of the court, including judges."
In 2011, Whitehead went after Apple along with "numerous judges, U.S. presidents, Hollywood studios, celebrities and banks" for their "massive theft of [his] copyrighted works." Included: Mel Gibson stole the idea for "The Passion of the Christ" from his story "God vs. Satan," "Austin Powers" was snatched from his script "A New World," and Sean "P. Diddy" Combs' fragrance "I Am King" was nabbed from his play "Erykah Badu in Paris With Momma Voodoo."
MORE: Profs: OK for white kids to wear Black Panther costume, just no blackface
IMAGE: pathdoc / Shutterstock.com
Like The College Fix on Facebook / Follow us on Twitter