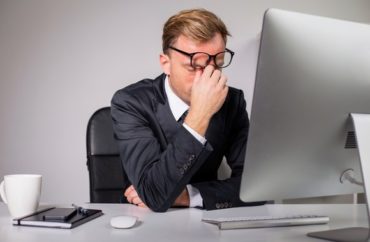 The professor who recently showed protesters how to pull down obelisks during this current statue-toppling craze is now demanding the show "Ancient Aliens" be taken off the air.
The popular History Channel offering, according to its website, "explores the controversial theory that extraterrestrials have visited Earth for millions of years."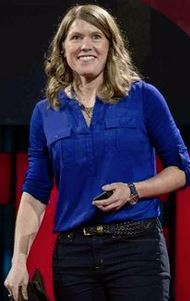 "From the age of the dinosaurs to ancient Egypt, from early cave drawings to continued mass sightings in the US," the description continues, "each episode […] gives historic depth to the questions, speculations, provocative controversies, first-hand accounts and grounded theories surrounding this age old debate. Did intelligent beings from outer space visit Earth thousands of years ago?"
No doubt it's the part about Egypt that ticks off University of Alabama at Birmingham archaeology Professor Sarah Parcak (at left).
In a series of tweets on Friday, Parcak called the program "one of the most racist shows on TV" and said it needs to be "cancelled permanently."
"It's an entire show that exists to discredit the extraordinary artistic and architectural accomplishments of past and current peoples," Parcak tweeted.
In other words, any conjecture that wondrous monuments like the Egyptian pyramids and Easter Island statues were constructed either by, or with the guidance of, extraterrestrial beings, is a racist endeavor because people of color actually built them. (Just nobody mention Stonehenge since it's in England.)
If the History Channel (and other outlets) persist in this practice, Parcak will do her best to "cancel" you:
I'll be using my platform to get them deplatformed. I should have pushed harder before, no excuses. Time to buckle up and cancel racist trash infecting the minds of millions.

— Sarah Parcak (@indyfromspace) June 20, 2020
The professor has plenty of supporters and detractors in the thread. But the question is … should a college professor be using her position to eliminate a piece of entertainment which uses a highly popular topic — aliens and extraterrestrial civilizations — to make engaging speculations?
— John Lieske (@johnlieske) June 20, 2020
How though? They apply the same formula to ancient European structures as well. Its anti science yes, but it's more for entertainment.

— Benlu (@Benlu17240462) June 20, 2020
"Ancient Aliens" is but the latest offering of a long-lasting genre. The German book "Chariots of the Gods? Unsolved Mysteries of the Past" arguably kick-started the current fascination back in 1968. A character in the 1982 horror classic The Thing mentions this book as the film's cast considers the origins of a creature they've discovered: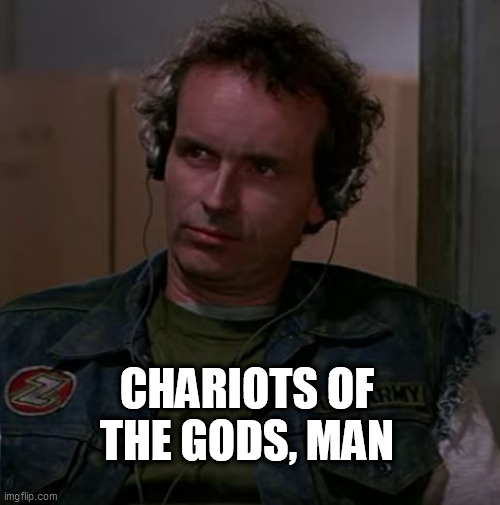 Professor Parcak would do well to heed the words of one William Shatner, who, in a hilarious "Saturday Night Live" sketch in 1986, gave an important piece of advice to (ironically, considering the topic) "Star Trek" fans: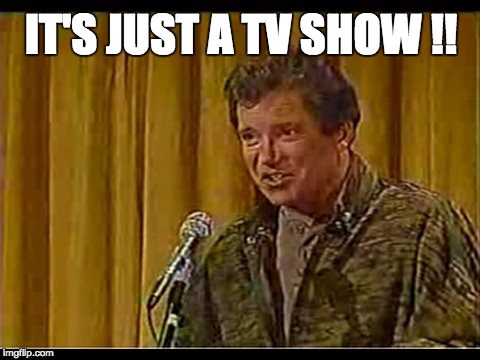 By the way: Shatner prefaced his words with "Get a life, will you?"
MORE: Archaeology prof posts detailed instructions on how to topple obelisks
IMAGES: Kaspars Grinvalds / Shutterstock.com, Twitter screencap, YouTube screencaps
Like The College Fix on Facebook / Follow us on Twitter