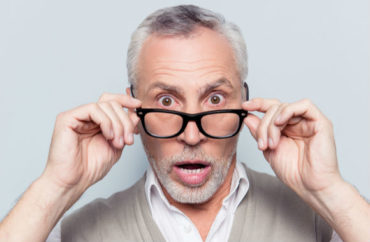 Professor is facing the music for remarks about a former rapper 
A SUNY New Palz professor apologized to his campus for saying that rap is not "real music" and that people in rural New York "are not people who respond to this part of American culture."
Gerald Benjamin, Associate Vice President for Regional Engagement and political science professor at SUNY New Palz, became the target of accusations of racism when he told the New York Times: "Is a guy who makes a rap album the kind of guy who lives here in rural New York and reflects our lifestyle and values?"
Benjamin was commenting on the congressional race in New York's 19th congressional district, in which Rep. John Faso, a Republican, is running against Antonio Delgado, the Democratic nominee. A decade ago Delgado released a rap album under the stage name "AD the Voice" in which he used racial profanity and criticized the Founding Fathers as white supremacists, according to The Times.
Benjamin is a friend of Rep. Faso and was quoted for the Times story saying: "People like us, people in rural New York, we are not people who respond to this part of American culture."
Delgado said the attacks on his rap lyrics were attempts to "otherize" him, according to The Times.
Benjamin apologized in a campus wide email on Thursday, July 26. He said he although had no racist intent, his comments could be "reasonably read as racist."
"For me, and for other white people who think they are not racist or in other ways biased, unguarded moments may reveal deeply entrenched premises or predispositions that result in the unintended invidious categorization of others," Benjamin wrote, according to The Times Herald-Record.
"Direct or indirect, racist arguments in any campaign anywhere exacerbate conflict and division, making civil discourse harder, even impossible. They are never acceptable," he added.
This apology wasn't enough for one student who wrote a letter to the editor to the Daily Freeman. The letter accuses Benjamin of being a bigot and says that he is "unfit to teach at SUNY Palz." The letter continues:
Benjamin teaches introductory level political science courses. Last semester, he taught a course called "State Politics." This seriously concerns me. If SUNY New Paltz champions "inclusivity and respect," as Christian claims in his campuswide email, the administration needs to re-evaluate its decision to allow a bigoted man to instruct courses in a department designed to educate college students on political behavior and civic engagement.
Benjamin added in his email that he called Delgado and apologized, and that Delgado "graciously accepted and agreed" to an in-pereson meeting.
MORE: Syracuse fires for professor after defending frat members
IMAGE: Roman Samborksky / Shutterstock.com
Like The College Fix on Facebook / Follow us on Twitter